Tom Heyes, who's to and from Ormskirk, is collecting jokes from famous people for his own joke book.
He wants to sell it to raise money for charity in memory of his two granddads, who always made him laugh.
Our own joker Paul Crone shares a few laughs with Tom in these videos.
You've been sending us your jokes inspired by Tom Heyes, the 10-year-old from Ormskirk who's putting together his own joke book.
Read the full story ›
Advertisement
A ten-year-old who is putting together a joke book in memory of his granddads, has had some amusing replies from famous faces.
Tom Heyes from Ormskirk has been asking for jokes from famous people, to raise money for the British Heart Foundation and Southport Day Unit.
He's had jokes back from comedians including Liverpool's John Bishop, and even had two replies from Balmoral and Kensington Palace, and even one from Granada Reports.
There's more about Tom's joke book on Facebook.
A 31-year-old man has been held by police after the discovery of a man's body at a house in Southport last night.
Merseyside Police were called to Linaker Street in Southport at about 7.45pm, after a woman called police to advise she had found the body of a 33-year-old man at the address.
Officers attended and the suspect, from Skelmersdale, who was present at the address, was arrested on suspicion of murder.
The police said the death is being treated as unexplained.
A Home Office post mortem examination to establish the cause of death will be carried out.
Detectives are appealing for anyone who may have information to contact Sefton CID on 0151 777 3460, or Crimestoppers on 0800 555 111.
A World War two Spitfire pilot from Southport has done a skydive for charity.
Peter Proctor who is 92 said he did not feel nervous and he would love to do it again.
Olivia Patterson reports.
A 92-year-old World War Two veteran from Southport has taken part in a sky dive for charity.
Peter Proctor never had to use his parachute during the war but deployed one for the first time today in aid of an RAF charity.
Peter who was stationed in Africa, Egypt, India and Burma during the war made his jump with the RAF Falcons Parachute display team..
The money he raises will go to the RAF Association which provide welfare support to servicemen and their families.
Advertisement
A swimming teacher from Southport has become known as the "Water Whisperer" because she can make her young pupils swim remarkable distances.
Gail Ricketts taught a two-year-old to swim 20 metres without armbands. Her lessons have seen toddlers swim more than a mile.
Pupils' parents gave her the moniker of "whisperer", as she convinces youngsters that they "will be able" to swim further.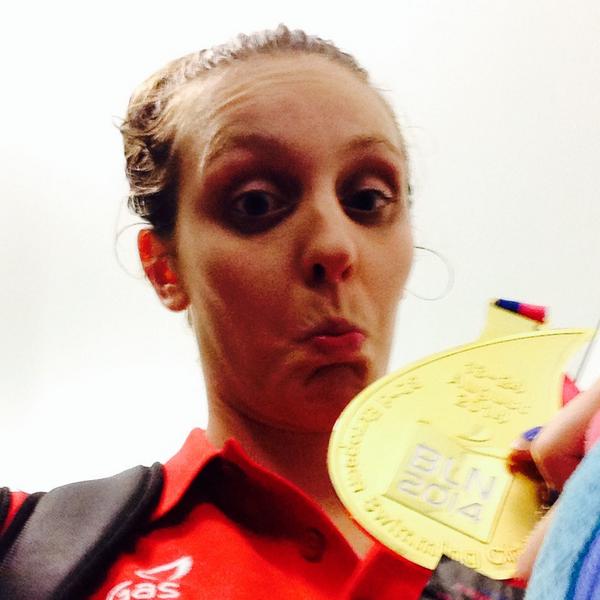 .@franhalsall after 50m Back Gold: "I didn't expect this at all. It was the first time that I swam backstroke on the international level."
Southport's swimmer Fran Halsall has struck gold again at the European Championships in Berlin.
Halsall beat fellow Briton Georgia Davies by one hundredth of a second to win the 50m backstroke final in 27.81.
It's her second Gold medal of the championships, after success in the 100 metre freestyle mixed relay.
She's also bringing home a Bronze medal from the 50 metre butterfly.
Gail Rickett seems to have the magic touch when it comes to teaching children how to swim.
Her website makes a bold claim - that she can teach 99 % of all children aged 5 and above to be able to swim between 10 and 200m in just four hours.
Some of the Southport swim instructor's biggest success stories include Jodie swam a mile aged just four, and five-year-old Leah who swam five miles after just 18 months of lessons.
Parents of her pupils have nicknamed her "The Water Whisperer".
A Spitfire pilot, who never had to use his parachute during World War 2, will be deploying one for the first time in a sky dive for charity.
Read the full story ›
Load more updates