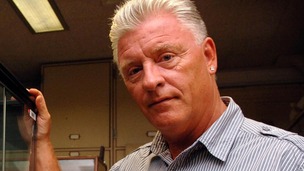 Merseyside medium Derek Acorah has been charged with failing to provide a breath test following a car crash in Southport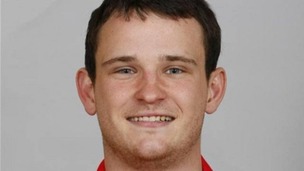 A minute's silence will be held today for the Lancashire football coach stabbed to death in New York.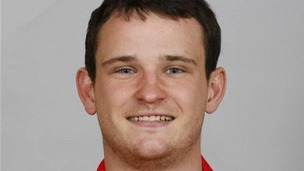 American news programmes have reported on the tributes paid to Mike Jones, the Tarleton-born coach stabbed to death in New York.
Live updates
Football coach murdered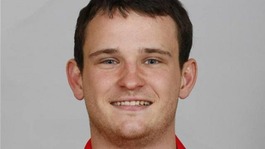 A man suspected of murdering a Lancashire football coach in New York has fled to Mexico, according to reports.
Read the full story
Advertisement
Football coach murdered
Football coach murdered
Football coach murdered
Football coach murdered
Michael Jones' former football club Tarleton Corinthians have paid tribute to him after he was stabbed to death in New York.
He had played for the club since the start of the 2003/04 season and competed in the Preston and District League. The following season he signed for Corinthians' Sunday league side.
"His first love was always football, and it was no surprise when he moved to the USA to coach professionally.
"Jonesy still played for Tarleton when he came home in the close season; he always wanted a game with the boys! Always 'one of the lads' himself, he could be relied upon to share a joke and was a particularly popular member of the squad.

"He was well respected by the players and leagues with whom he played.

"Everyone associated with Tarleton Corinthians is saddened by the loss of a great friend and team-mate. Our thoughts are with his family and friends at such a devastating loss."
– Tarleton Corinthians' statement
Advertisement
Football coach murdered
"We are aware of this tragedy and on behalf of the entire organisation, want to send our most heartfelt condolences to Michael's family, friends and loved ones.

"He was a tremendous individual, a fantastic coach who loved soccer and a terrific friend for many of us.

"This is truly a sad day for our soccer community and we will do our utmost to help authorities in their investigation of this case. Our thoughts and prayers are with Michael's family at this time."
– New York Red Bulls spokesman
Football coach murdered
"We are trying to come to terms with it. He was a genuine lad, no trouble. He was not a lad who would look for trouble or anything like that. He is not the sort of lad that would be up to no good...it's a big shock to us. We are stunned."
– John Parkinson, treasurer of Tarleton Corinthians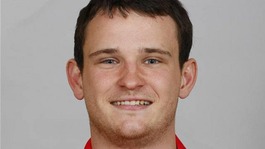 Michael Jones was a youth team coach at the New York Red Bulls. He was stabbed in the neck and chest in the early hours of Sunday morning
Read the full story
Speed bumps debate
Residents in Crossens, Southport, campaigned for speed bumps after several accidents. But now many people there want them removed, with some arguing that they are affecting local businesses. Our Merseyside Correspondent Andy Bonner reports.
Load more updates
Back to top