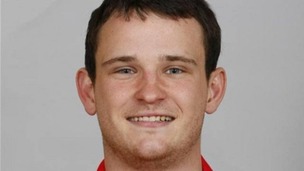 A minute's silence will be held today for the Lancashire football coach stabbed to death in New York.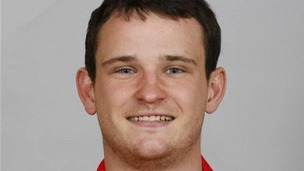 American news programmes have reported on the tributes paid to Mike Jones, the Tarleton-born coach stabbed to death in New York.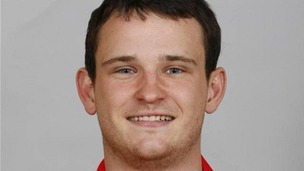 A man suspected of murdering a Lancashire football coach in New York has fled to Mexico, according to reports.
Live updates
Football coach murdered
Michael Jones' former football club Tarleton Corinthians have paid tribute to him after he was stabbed to death in New York.
He had played for the club since the start of the 2003/04 season and competed in the Preston and District League. The following season he signed for Corinthians' Sunday league side.
"His first love was always football, and it was no surprise when he moved to the USA to coach professionally.
"Jonesy still played for Tarleton when he came home in the close season; he always wanted a game with the boys! Always 'one of the lads' himself, he could be relied upon to share a joke and was a particularly popular member of the squad.

"He was well respected by the players and leagues with whom he played.

"Everyone associated with Tarleton Corinthians is saddened by the loss of a great friend and team-mate. Our thoughts are with his family and friends at such a devastating loss."
– Tarleton Corinthians' statement
Football coach murdered
"We are aware of this tragedy and on behalf of the entire organisation, want to send our most heartfelt condolences to Michael's family, friends and loved ones.

"He was a tremendous individual, a fantastic coach who loved soccer and a terrific friend for many of us.

"This is truly a sad day for our soccer community and we will do our utmost to help authorities in their investigation of this case. Our thoughts and prayers are with Michael's family at this time."
– New York Red Bulls spokesman
Advertisement
Football coach murdered
"We are trying to come to terms with it. He was a genuine lad, no trouble. He was not a lad who would look for trouble or anything like that. He is not the sort of lad that would be up to no good...it's a big shock to us. We are stunned."
– John Parkinson, treasurer of Tarleton Corinthians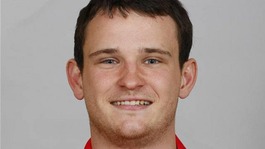 Michael Jones was a youth team coach at the New York Red Bulls. He was stabbed in the neck and chest in the early hours of Sunday morning
Read the full story
Speed bumps debate
Residents in Crossens, Southport, campaigned for speed bumps after several accidents. But now many people there want them removed, with some arguing that they are affecting local businesses. Our Merseyside Correspondent Andy Bonner reports.
Man jailed for Southport murders
A Southport taxi driver and compulsive gambler who murdered two elderly women has been jailed for a minimum of 30 years. Andrew Flood, 43, from Clifton Road, pleaded guilty to murdering Margaret Biddolph, 78, and Anne Leyland, 88 in February 2012.
Flood, a married father-of-four, used a dressing gown cord and a telephone charger cable to strangle his victims - both of whom were customers of his, the court was told.
Passing sentence, Judge Clement Goldstone QC called the murders 'unspeakably wicked crimes.'
You targeted them because you wanted to rob them of their money and jewellery in order to feed your dependency to alcohol and your addiction to gambling which had caused you and your family to suffer financial hardship."
– Judge Clement Goldstone QC
Advertisement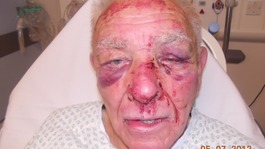 Man, 83, beaten by burglar
"This was a despicable incident that has left an elderly man traumatised.

"Detectives are shocked at the level of unnecessary violence the victim endured in a sustained attack in his own home and we are appealing to the community to help us find the person responsible.

"We take these types of incidents extremely seriously and urge anyone who may have seen a man acting suspiciously in the area either around the time of the incident, or in the days prior to the offence, to call us so we can take action against the offender."
– Chief Superintendent Nikki Holland, Merseyside Police
Man, 83, beaten by burglar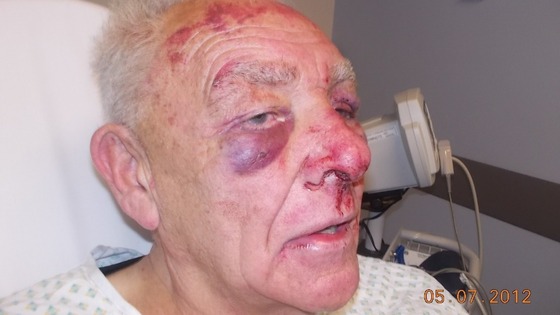 A man in his 80s is recovering after being beaten by a burglar he disturbed.
It happened on Wednesday night in Southport.
The victim, 83, was attacked between 11.45pm and midnight in his home, on Manchester Road.
Lifeboat Rescue in Southport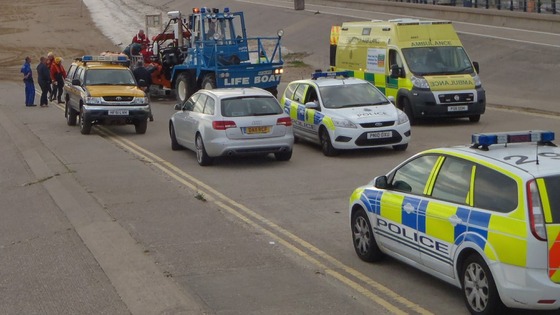 A man's been rescued by lifeboat crew after getting into trouble off the coast of Southport.
The coastguard were called at 5:20am after the middle-aged man was overwhelmed by the incoming tide. He was recovered and taken to hospital.
Load more updates
Back to top