St Helens full-back Paul Wellens has retired from rugby league after 17 years at home-town club St Helens.
Earlier he talked to Chris Hall about the injury that's stopped his career short, his future as a coach and some of his best memories of being a St Helens legend.
St Helens legend Paul Wellens has announced his retirement from rugby league.
The 35-year-old full-back cited an ongoing hip problem as part of his decision to hang up his boots.
Wellens made 495 appearances for the club scoring just more than 1000 points during a trophy-laden 17 years at St Helens.
Advertisement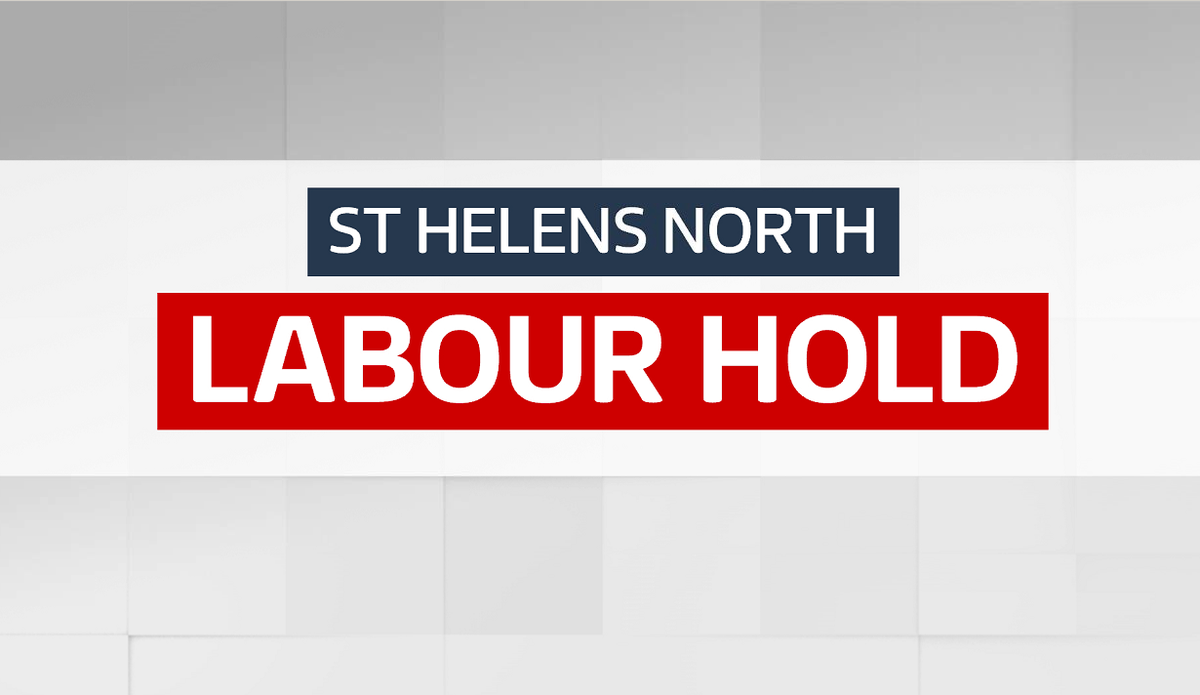 Conor McGinn (Lab) 26,378 (57.03%, +5.31%)
Paul Richardson (C) 9,087 (19.65%, -2.66%)
Ian Smith (UKIP) 6,983 (15.10%, +10.38%)
Denise Aspinall (LD) 2,046 (4.42%, -15.76%)
Elizabeth Ward (Green) 1,762 (3.81%)
Lab maj 17,291 (37.38%)
3.99% swing C to Lab
Electorate 75,262; Turnout 46,256 (61.46%, +2.04%)
St Helens player Kyle Amor and Warrington's Roy Asotasi shaved their beards to raise money for the family of Danny Jones, who died on Sunday
Read the full story ›
38 Royal Python snakes have been stolen from a flat in St Helens.
Thieves broke in to the property on Greenfield Road on the evening of Monday March 16 and took a total of 38 snakes, including eight pregnant females and 11 young snakes.
Two men were seen leaving the premises with two sacks before making off in a dark coloured vehicle.
The Royal Pythons are non-venomous and extremely unlikely to pose any threat to the public.
Officers believe they will be offered for sale to people who are experienced in the handling of snakes locally or via the internet, and that the snakes are unlikely to come into contact with the general public.
These snakes, in particular the pregnant and young snakes, need specialist care and can grow to around 5ft in length. We are appealing for any help the public can give us to trace them.

I would urge local people to cast their minds back to the evening of Monday, 16 March in case they saw the two males in a dark-coloured vehicle or remember seeing or hearing anything suspicious.
– Detective Constable Neil Henry, from St Helens CID
Anyone with information that could assist the police is asked to contact St Helens CID on 0151 777 6843 or Crimestoppers, anonymously, on 0800 555 111.
Kelly Field racked up £45,000 in debt and maxed out five credit cards after becoming addicted to online bingo.
Kelly would play non-stop for up to eight hours at a time, draining all the money she and her boyfriend had saved up together.
Her addiction became so bad that she began to have suicidal thoughts and turned to self-harm after worrying about how she would ever escape the habit.
Now Kelly, who is paying off £300 of debt a month, is calling on the gambling industry to rein in its advertising.
Advertisement
A man who vanished from his parents' home in St Helens has been found 450 miles from home in the Highlands. Philip Ruane disappeared on Monday morning.
Fire crews have found the body of a woman following a house fire in St Helens. Merseyside Fire & Rescue Service was called out to a house on Birchfield Street, in Thatto Heath, at around 11.20pm last night.
The fire began in the lounge of the home and after crews put out the flames they discovered the body of an elderly woman. A man also suffered slight smoke inhalation.
An investigation into the exact cause of the fire is underway however it is believed that the fire was accidental.
A student from St Helens has recreated the timeline of the Holocaust using lego bricks as part of a homework project.
16 year old John Denno has made the news internationally after posting the images on his flickr page. Fearing his drawing skills would let him down, he used the toy as part of his project to create something that will help people remember the tragedy, it formed part of a GCSE assignment. See the full timeline here.
Veteran full-back Paul Wellens, who led St Helens to Grand-Final glory three months ago, has been replaced as captain by Jon Wilkin.
Read the full story ›
Load more updates