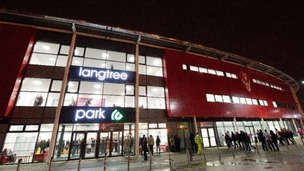 St Helens produced a second-half fightback at Wakefield to preserve their 100 per cent record.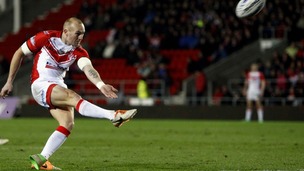 Coach Nathan Brown saluted wingers Adam Swift and Tommy Makinson after St Helens made it four wins out of four in Super League.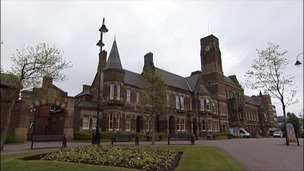 St Helens Council has unanimously voted to set a council tax rise of 1.99 per cent.
Live updates
Police raids on Merseyside
Police have raided addresses in Liverpool, Knowsley and St Helens as part of an operation against burglaries and car crime.
Merseyside Police said four men were arrested and ten cars, suspected to have been stolen, were seized.
A force spokesman said today's operation was the culmination of a 18-month investigation into burglaries across the county.
The four men have been taken to police stations for questioning as searches of the addresses continue.
Officers also recovered ten vehicles which are believed to have been stolen.
Shaun Woodward MP to step down
St Helens South and Whiston MP Shaun Woodward, who became a Labour cabinet minister after defecting from the Conservative Party, is to step down at the 2015 general election.
The former Northern Ireland secretary said he wanted to pursue voluntary and business interests.
Ed Miliband said he had served with "great distinction" as an MP and minister and paid tribute to the "most acute strategic advice" he provided to Labour leaders after crossing the floor.
He said he would focus on human rights issues after leaving Parliament - including as part of a Privy Council review of the use of intercept evidence in court.
In 2010 he won his seat with a majority of 14,122
Advertisement
Shaun Woodward MP to step down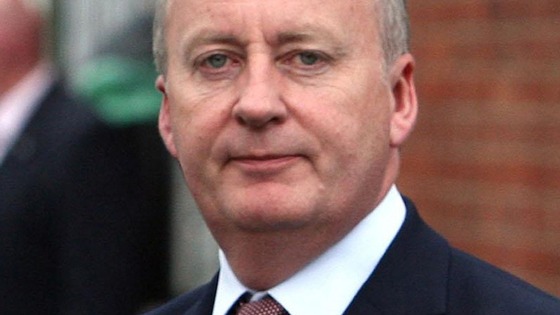 Shaun Woodward will step down as the Labour MP for St Helens South ahead of the next general election in 2015.
Woodward has been an MP in the town since 2001.
Pilkington's axe jobs in St Helens
Britain's biggest union, Unite, has vowed to do everything possible to defend jobs at the Pilkington Glass manufacturing site in St Helens, Lancashire.
The company has announced plans to close the Cowley Hill site with the loss of 140 skilled manufacturing jobs.
Unite Assistant General Secretary Tony Burke said:
There are thousands of manufacturing workers up and down the country who will be wandering what David Cameron and George Osborne mean when they talk about a recovery.

Valuable manufacturing jobs in steel, shipbuilding and now glass continue to haemorrhage while the government does next to nothing to support the sector.

"Unite will be meeting with Pilkington management over the coming days and we will be scrutinising the company's proposals to cut 140 skilled jobs.
The union will also be meeting the workforce to listen to their views on this terrible announcement.

These are skilled manufacturing jobs and we will be doing as much as possible to mitigate the impact on the workforce.
– Unite Assistant General Secretary Tony Burke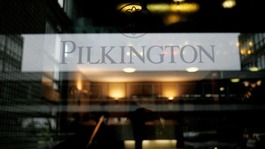 Pilkington Glass is closing a factory in St Helens with the loss of 140 jobs
Read the full story
Pilkington's axe jobs in St Helens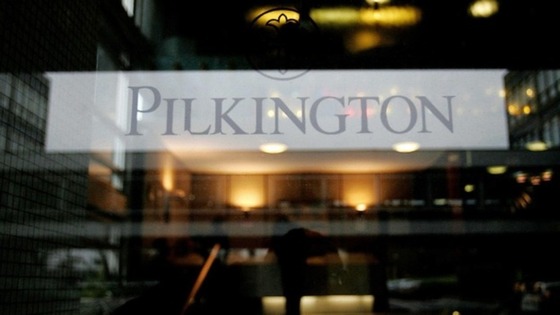 Pilkington Glass is closing a factory in St Helens with the loss of 140 jobs.
Pilkington said that, following a business review, it had decided to end manufacturing at its Cowley Hill float site in St Helens, Lancashire.
A company statement said: "The current economic downturn has impacted severely on float glass volumes, resulting in overcapacity, reduced prices and lack of profitability in the float product segment for the company in the UK.
As a result, a decision has been taken to adjust production capacity to match profitable customer demand."
Advertisement
Pilkington Glass are to close a factory in St Helens with the loss of 140 jobs.
Police are appealing for information after a house was burgled in St Helens whilst the man who lived there was visiting his terminally ill wife at a hospice.
The incident took place on Deepdale Drive, Rainhill, sometime between the evening of Wednesday 16, October 2013 and the following morning.
The offenders stole a charm bracelet and earrings, and two digital cameras, a grey/silver Toshiba PDR M65/M61 and a black Samsung NX11, containing photos of the couple.
The house has been forensically examined and CCTV is being reviewed. Detective Constable Rachael Clayton, St Helens CID explained:
These cameras and the photos on them are of real sentimental value to the victim.

Sadly his wife passed away on Monday, 21 October 2013 and the pictures are the last ones which were taken of the couple when they were both well.

The victim has only recently recovered from cancer himself and is understandably devastated that precious memories of the final happy times shared by him and his wife have been taken.

He's now desperate for their safe return and we are determined to bring those responsible for this crime to justice.
– Detective Constable Rachael Clayton, St Helens CID
Merseyside Police is warning residents in the Sutton Road area of St Helens to keep their doors and windows closed after officers found large quantities of chemicals at a property on Sutton Road.
Officers executed a drugs warrant at the house last night at about 7.30pm and arrested a man, aged 61 years, and a woman, aged 39 years, on suspicion of being involved in the manufacture of drugs.
During the search officers uncovered a large quantity of chemicals both in the house and garden.
In the meantime as a precautionary measure Merseyside Police is advising residents in the Sutton Road area to keep their doors and windows closed.
Road closures have been put in place at Sutton Road.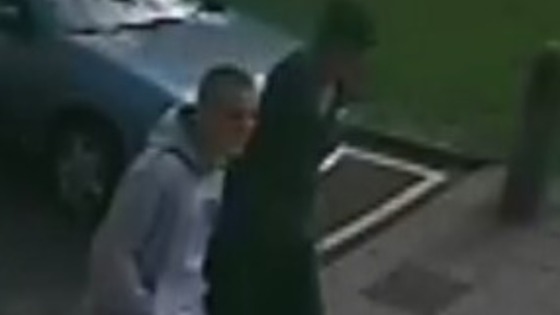 Detectives have released CCTV images of two young men they want to speak to about a knifepoint robbery in St Helens town centre.
A 16-year-old boy from Rainford was walking along Water Street on Saturday the 10th of August with his girlfriend on their way to a local restaurant when they passed two youths who were sat on the steps of a building.
As they walked past, one of the youths asked him for the time and when the boy took his iPhone 5 out of his pocket to check, the offender stood up and pulled a pocket knife out and pointed it at him.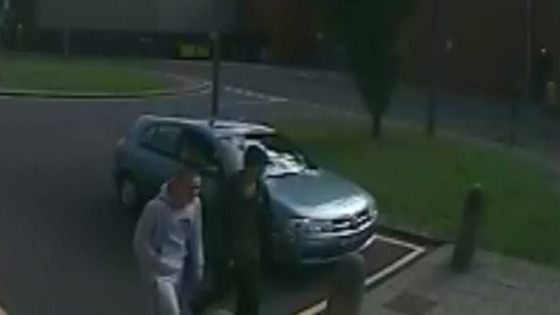 The offender demanded the boy hand over the phone and when he did, the offender and his accomplice ran off in the direction of Waterloo Street.The victim then called the police from his girlfriend's phone but despite a search of the area by police officers, the offenders could not be found.
Load more updates
Back to top