Good samaritan cabbie attacked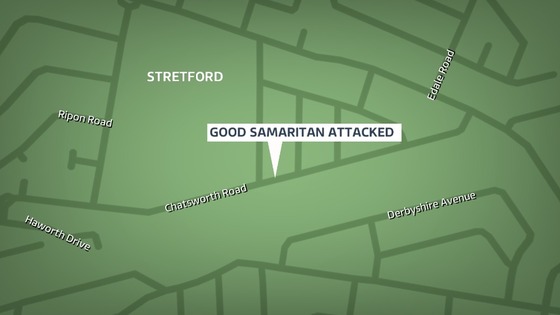 A taxi driver who went to the aid of a mini-cab driver in Greater Manchester, had his teeth knocked out for his trouble.
The 57-year-old saw two robbers attacking another driver on Chatsworth Road, Stretford. He tried to help but the pair turned on him, smashing his mouth and stealing cash.
The man he tried to assist seized the opportunity to speed away and escape in what is thought to be a red or maroon Honda.
One of the robbers is described as black, 18-22 years old, slim, 5ft 8in, black hair, wearing jeans and a blue t-shirt.
The other was white, 18-22 years old, slim, 5ft 8in, blonde or ginger hair, wearing a grey tracksuit with stripes.
Detective Constable Martin Walsh says: "This victim went to the aid of a fellow cab driver and got a thorough beating for his pains."
"We now want to speak to the driver of the mini-cab. We completely understand that you felt threatened by these two men – we simply want to speak to you as you could help us piece together what happened and help us catch these men."