Fire fighters rescued a man in Stretford after he fell and his foot became trapped in the floor of a loft space.
The man became stuck on the fourth floor of a property under renovation in Norwood Road, Stretford.
There were fears for the safety of the man as the building is undergoing building work.
Crews used a crane and other specialist equipment to free him and the road was closed for a short time.
A spokeswoman for Greater Manchester Fire and Rescue Service said: "As the property is under renovation, it wasn't a stable building so we had to attend to make sure he could make it safely down to ground level."
Our crews are currently dealing with an incident on Norwood Road, Stretford. There are a lot of emergency vehicles at the scene.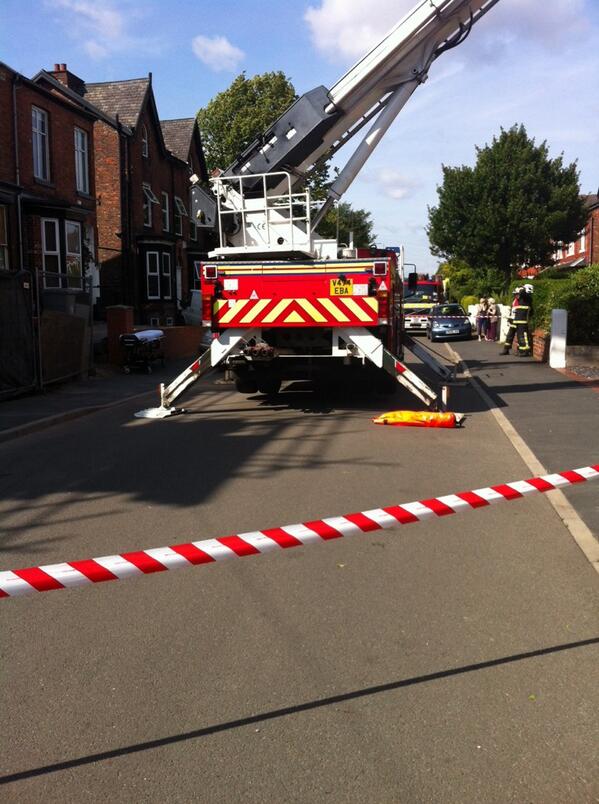 Norwood Road is now open after we have rescued a man who fell at height whilst working on a building renovation.