Members of the RMT union working for Merseyrail and Northern trains plan to walk out over the weekend
Read the full story ›
Commuters are being warned of significant disruption tomorrow as Northern Rail workers walk out on strike for the third time. Unions claim they have strong public support in the dispute over plans to introduce driver only trains by 2020.
Advertisement
Tens of thousands of people across the North West face travel disruption on Monday as members of the RMT union walk out on strike.
Read the full story ›
Prison officers across the North West have walked out in a dispute over working conditions.
Read the full story ›
The fire broke out during a national fire strike but Lancashire Fire and Rescue say 40 firefighters turned out and they were ready to cope. The strike action is now over ahead of Bonfire night tomorrow night.
This aerial footage gathered by the Granada Reports drone reveals the extent of the destruction caused by a huge blaze at a warehouse in Blackburn.
Advertisement
Officers remain at the scene of a huge fire in Blackburn. The building is thought to be a tyre recycling business. Investigations into the cause are still going on.
John Taylor from Lancashire Fire and Rescue told Granada Reports that the scale and intensity of the blaze that started at a Blackburn mill last night meant the fire was treated as a "Major incident".
Fire and Rescue services throughout the country have been on a four day strike in the run up to Bonfire night in a row over pensions.
8 fire engines and specialist appliances are dealing with a large mill fire on Birley Street, Blackburn. http://t.co/L6lAaS1RRY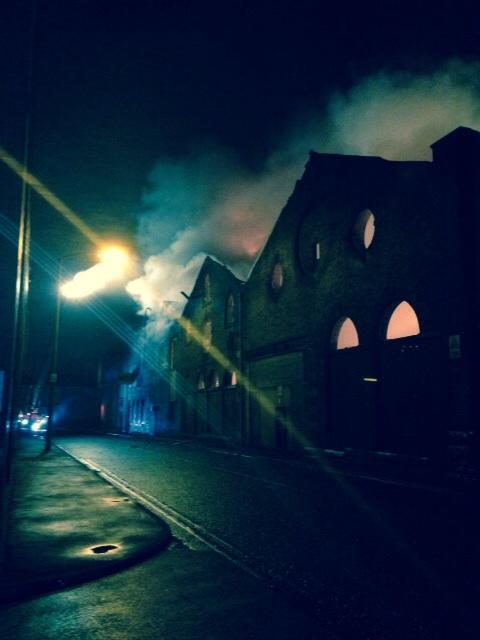 Load more updates