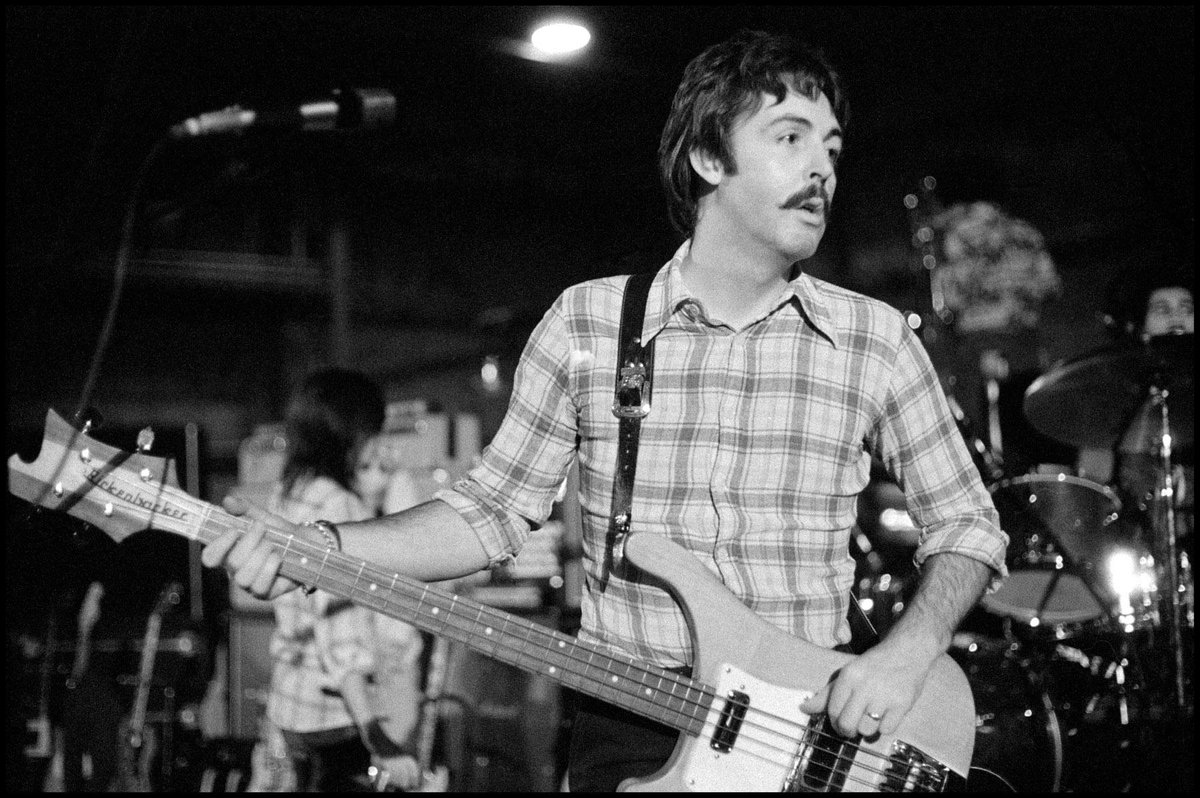 A newly discovered species of tarantula has been named after John Lennon.
Bumba lennoni, which lives in Brazil's western Amazonia region, was identified by a research team who all happen to be fans of The Beatles.
The study was published in the journal ZooKeys.
Advertisement
The childhood terraced home in Liverpool of the late Beatles guitarist George Harrison has sold at auction for £156,000.
The property, at 25 Upton Green in the Speke area, was the musician's home for a decade from 1949 after his parents Harold and Louise moved in following an 18-year spell on the council house waiting list.
The three-bedroom home was sold at the city's Cavern Club by Countrywide Property Auctions, which last year famously auctioned the house of another Beatle - John Lennon.
Childhood homes of Lennon and Sir Paul McCartney at Mendips and 20 Forthlin Road in Liverpool have been acquired by the National Trust for fans to visit.
Earlier this year another auction at the Cavern Club saw the sale of one of the band's earliest know photos playing at the legendary club.
All six images taken for the Beatles' Abbey Road album cover are going up for sale.
Photographer Iain MacMillan had only ten minutes to take the photos, so he asked the band to cross the road a few times, before Paul McCartney chose the now iconic front cover image.
Little did fans know at the time that the album, recorded in 1969, was the last time the Fab Four would work together.
Beatles fans are expected to pay out thousands of pounds for the chance to own the old front door from Sir Paul McCartney's childhood home.
The door, from the former Beatle's home in Forthlin Road, Liverpool, is up for auction as part of Christie's Out of the Ordinary sale on September 3 and is expected to fetch around £8,000.
McCartney's family moved to the council house in 1956 and it is where the band first rehearsed and where early hits including Love Me Do and I Saw Her Standing There were written.
The door was removed when the house was refurbished in 1978 and has passed through several hands before being offered for sale.
Oscar-winning director Ron Howard is to make a new documentary chronicling the early part of The Beatles' career, with the full support of the band and their families.
His film will focus on the period from their days performing in Liverpool's Cavern Club and their Hamburg residency up to their final paying concert in San Francisco's Candlestick Park in 1966.
Howard - who picked up an Academy Award for A Beautiful Mind - will cover what are known as "the touring years" in his film. After the Candlestick Park show, the Fab Four concentrated on the studio, playing publicly on only one other occasion with their rooftop gig in 1969 at their Savile Row HQ in London.
The new film is being made with the "full cooperation" of Sir Paul McCartney and Ringo Starr, as well as the widows of John Lennon and George Harrison - Yoko Ono and Olivia Harrison.
Howard said he was "excited and honoured" to be working "on this astounding story of these four young men who stormed the world in 1964".
Advertisement
Sir Paul McCartney joins up with Hollywood star Johnny Depp for his new video but fans of the Pirates Of The Caribbean actor could be forgiven for not spotting him on film.
The star has a blink-and-you'll miss him appearance as a blues musician in the video for Sir Paul's new single Early Days.
Video director Vincent Haycock says it's inspired by the Beatles' love for early American rock 'n' roll and blues. It ends with a group of musicians jamming including Depp.
He said: 'Paul's scene was incredibly fun to create. It was just him, some blues players and Johnny Depp jamming all day.'
Sir Paul resumed touring this weekend after he had been forced to take nearly two months off due to a virus that left him in hospital.
The musician - who recently turned 72 - pulled out of shows in Japan and the US due to a mystery bug after doctors ordered him to rest.
Former Coronation Street actor Andrew Lancel has unveiled a Blue Plaque to celebrate the life of Beatles manager, Brian Epstein.
The Southport actor is due to resume his role Brian in the play Epstein: The Man Who Made the Beatles, when the production opens in London's West End at the end of July.
The Heritage Foundation Blue Plaque was unveiled at Sutherland House, at 5/6 Argyll Street, next door to the London Palladium.
The property was the base of Epstein's company NEMS Enterprises, which occupied offices on the fifth floor of the building from the height of Beatlemania in 1964 until shortly after his death in August 1967 at the age of 32.
Also at the ceremony yesterday were actress Vicki Michelle, President of the Heritage Foundation, and Geoffrey Ellis, who became Chief Executive Administrator of NEMS Enterprises Ltd and was based in the building from 1964 to 1967.
In a message to the event's organisers, Sir Paul McCartney said: "I know Brian would have been very proud to think that he had earned a Blue Plaque in the West End of London.
"He played a very important role in guiding the career of us Beatles and more than that he was a lovely man whose friendship we all valued and who I will always remember with great fondness. Congratulations Brian. Love from Paul McCartney."
Lancel said "I am truly honoured to have been part of the official party to unveil a prestigious Blue Plaque in Brian's honour.
"Brian was a pioneer who worked tirelessly for his artists, and what he achieved was remarkable.
"It is very fitting there is now a permanent reminder to recognise his contribution to the world music scene."
The auction being held by Christies expect the rare page of lyrics for *Being for the Benefit of Mr Kite! *released on the 1967 Sgt Pepper's Lonely Hearts Club Band to raise between a 100,000 to 150, 000 pounds. The inspiration for the song came from a poster Lennon bought in an Antiques shop in Kent
Sir Paul McCartney has apologised for "letting my fans down" after cancelling his tour of Japan because of illness.
The former Beatle cancelled one show after falling ill with a virus last week but has now cancelled the whole tour.
A statement on his website said "Doctors have ordered Paul complete rest and he has been doing all he can to get better. Paul has only ever had to reschedule a handful of shows in his entire career and is so upset about this situation, he hates to let people down."
It said McCartney had wanted to perform "against doctors orders" but was convinced not to.
He said: "Thank you so much for your kind messages of support. I'm so very touched. Unfortunately my condition has not improved overnight. I was really hoping that I'd be feeling better today. I'm so disappointed and sorry to be letting my fans down."
Load more updates