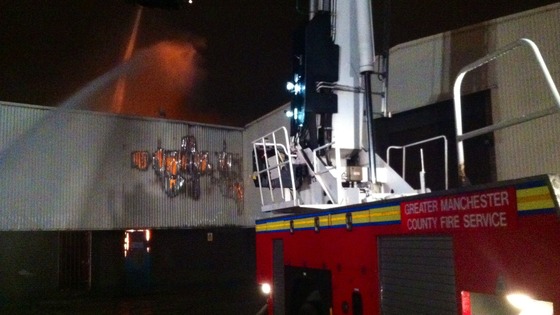 Fire crews remain at the scene of a serious blaze at an industrial unit in Trafford Park.
Roads around the scene on Westinghouse Road are still closed off as the incident continues.
At its height the incident, on Westinghouse Road, involved 40 firefighters at the scene crewing eight fire engines and a Hydraulic Platform vehicle.
The alarm after reports of smoke was seen coming from the building.
Crews were met by intense fire and flames coming through the roof.
Two high pressure hand held jets are currently being used to tackle the fire and an aerial monitor from the Hydraulic Platform Vehicle.
The fire is currently under control and the cause of the fire is under investigation.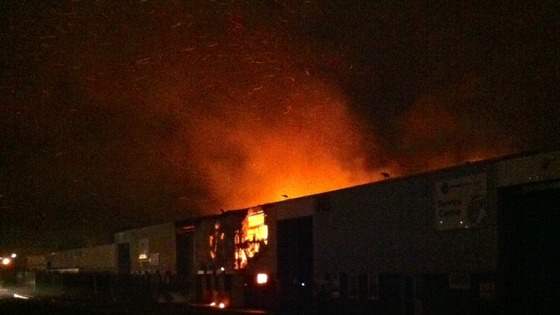 "When we first arrived the fire was well alight and there was a lot of smoke coming from the building.

"Firefighters were also faced with an additional hazard as there were a number of cylinders in the unit and adjacent units. They have now been removed so it means that crews can now gain entry to the building and fight the fire.

"The crews worked extremely hard to get the fire under control, which was difficult in such windy conditions."
– Group Manager Ian Bailey, Greater Manchester Fire Service.