This weekend two of our North West football clubs are in play-off finals.
Tranmere Rovers hope to earn a return to the football league by beating Forest Green Rovers at Wembley in the National League while Chorley FC take on Halifax Town in the National League North season finale.
David Chisnall has been to two clubs whose whole season hangs on 90 minutes.
To coincide with the international break, this weekend is the annual Non League Day - a chance for those clubs outside of the Football League to attract new fans and also grab some headlines.
And they're certainly doing that at Tranmere Rovers at the moment.
Flying high at the top of the National League, they're hoping Saturday might be their last Non League Day.
Chris Hall reports:
Advertisement
Two men have been given Football Banning Orders after pleading guilty to racist chanting at a Tranmere Rovers game in September.
Read the full story ›
Tranmere Rovers have appointed former Southport boss Gary Brabin as their new manager. The 44-year-old has the challenge of trying to get Rovers back into the Football League following their relegation from League Two.
Tranmere chairman Mark Palios said: "Gary was my main target for this role for a number of reasons. Firstly, he is a manager with a strong win rate (over 48%) and a fantastic track record of getting his clubs into the Conference play offs. He achieved this feat in all three of his full seasons as manager in the Conference, and left Luton when they were still in a very strong position. Importantly, the job requires a strong character and someone who knows what the weight of expectation of managing a larger club in the Conference feels like. Gary has done this at both Cambridge and Luton."
Brabin said: "I have gone on record in the past as saying that the role I was doing at Everton was my dream job, and I did not think that anything would tempt me into leaving there. I have had approaches from other clubs and declined them, but the Tranmere job is special. The chance to lead one of the three famous old Merseyside clubs back to where it belongs in the League is a fantastic challenge that is hard to resist."
David Chisnall - Sport reporter
Tranmere Rovers have been in the football league since 1921 but now that status is in serious danger.
A run of four defeats has seen Rovers slump back into the bottom two of League Two.
Their manager Micky Adams is calling for his players to show pride as they battle the drop.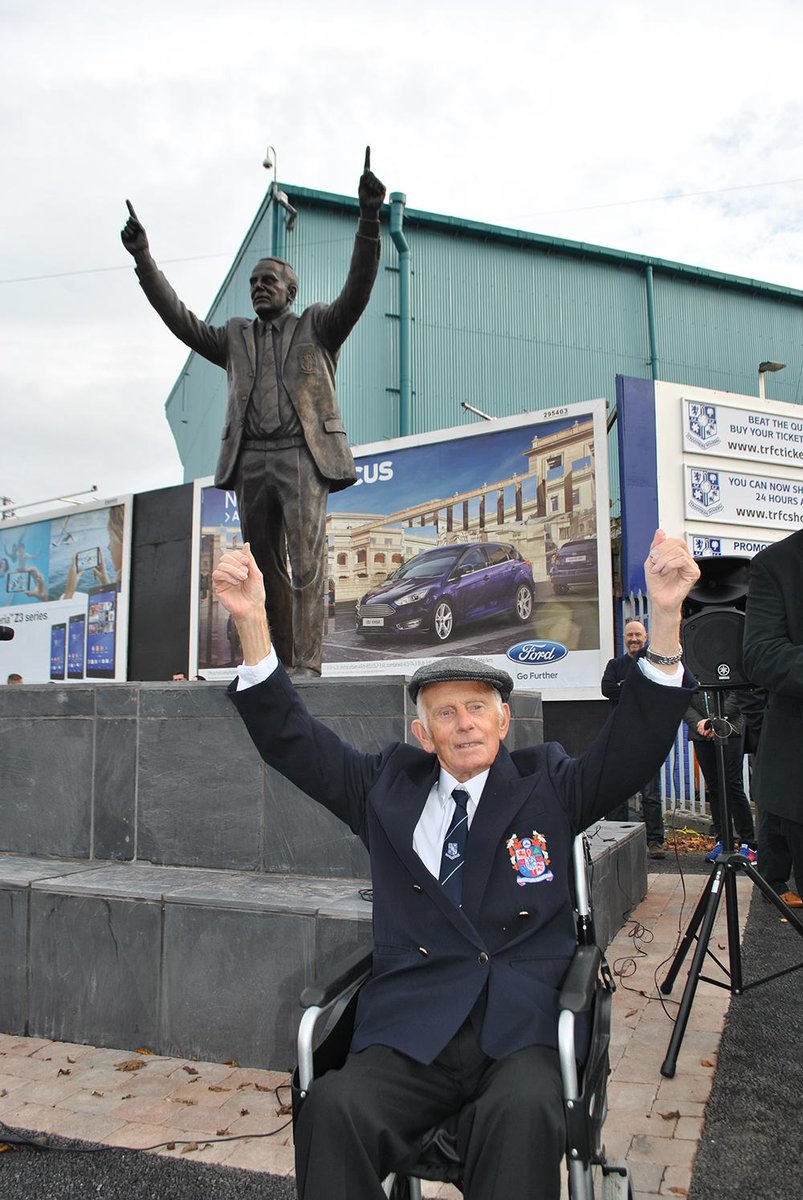 Advertisement
Former Leicester and Sheffield United manager Micky Adams has been appointed the new Tranmere manager.
Read the full story ›
Tranmere Rovers have confirmed they've terminated the contract of manager Rob Edwards.
The Prenton Park club suffered their seventh loss of the season when beaten by Plymouth on Saturday.
In a statement on their website, Rovers chairman Mark Palios said: "Rob is a decent man who has worked very hard over the past few months for the Football Club.
"However, with the club currently sitting at the bottom of League 2 for the first time in 32 years it was decided this was the right time to make the break."
Former Tranmere Rovers player Mark Palios and his wife Nicola have confirmed they are taking over control of the club.
Mark Palios made over 280 appearances at Prenton Park before later becoming Chief Executive of the Football Association. He will become Executive Chairman while his wife Nicola, a commercial lawyer, will become vice-chairwoman.
Mark Palios said: "We are both aware of what a privilege it is to have the opportunity to become involved with this Club, but it is important that we pay tribute to the support that Peter Johnson has given over many years.
"All Tranmere fans are well aware of his massive contribution to the Club, a support that is ongoing, and in order to mark his dedication and support we will be consulting with our fans on the best way to do that.
"There is a big job to be done to get the Club back in the higher divisions and get the facilities back up to scratch. In the coming weeks and months we will share with you our plans on how we intend to make it happen.
"We have no illusions about the difficult environment in which lower league clubs operate but we have exciting ideas to ensure Tranmere thrives in the future as a successful and vibrant community club which is capable of sustaining itself without being reliant on a benefactor.
"My playing days for the club were fantastic, my manager was the legendary and inspiring figure John King and I hope that we can bring some of his spirit, determination and personality back into the Club."
Nicola Palios said: "Peter Johnson has shown incredible generosity to Tranmere over many years, and particularly by writing off his past loans to give a solid financial base for the upcoming season. We aim to reward his loyalty by ensuring the Club's legacy for the future.
"Mark always told me that Tranmere Rovers was a warm, friendly, family club and that is exactly what I have found since we first started talks with Peter. I am sure the coming weeks, months and years will be challenging, exciting and ultimately successful."
Current Chairman whilst Peter Johnson, who brokered the deal, will remain a shareholder, director and become the Club's Honorary President.
Load more updates