John Oakley will spend a week kayaking with his dog Max to raise money for the RSPCA Warrington, Halton and St Helens branch.
Read the full story ›
Daresbury lane is now open, fire still in attendance at the hall #bobbyonthebeat
An investigation is underway after a huge fire at an empty stately home in Cheshire.
Firefighters were called to Daresbury Hall, on Daresbury Lane, Runcorn, on Saturday afternoon.
When they arrived crews found that a blaze had taken hold of the large empty building.
A total of eight fire engines were called to the scene to help tackle the fire.
Firefighting operations stopped at just after 10pm last night with two fire engines remaining on the scene overnight, damping down, checking for hot spots and making sure there was no re-ignition.
"It is not yet known how the blaze started but an investigation has been launched.

"If you have any information that you think may be helpful please call Cheshire Police on 101 and tell them what you know."
– Cheshire Fire Service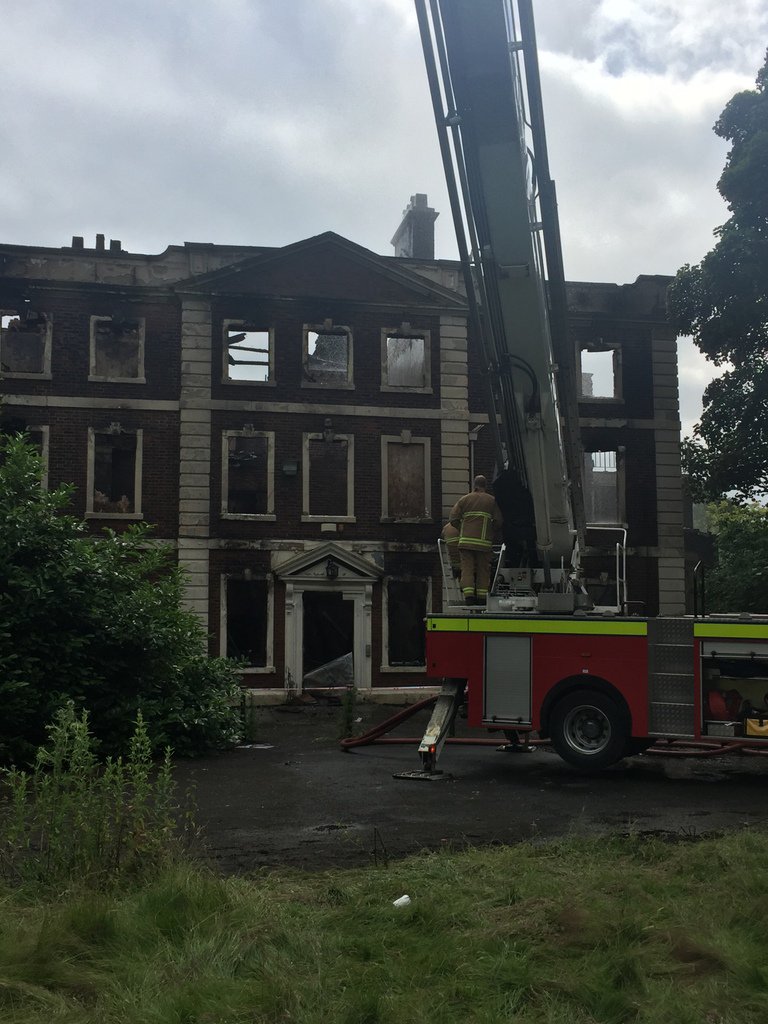 Advertisement
A 68-year-old woman has been taken to Aintree hospital with serious injuries after she was stabbed in Warrington on Wednesday.
Cheshire Police were called to an address in Burtonwood where they arrested a 66-year-old woman at the scene on suspicion of attempted murder.
She has since been detained under section 2 of the mental health act.
Police investigations are ongoing.
A teenager has been jailed after he battered and then strangled his pregnant best friend's pet dog – while she was giving birth.
Read the full story ›
A mum is warning parents against the danger of giving ibuprofen to children with chickenpox after her son ended up with septicaemia.
Read the full story ›
Cheshire Police are thanking the public for their help in finding missing teenager Jade Lynch.
Read the full story ›
Advertisement
There's increasing concern for a 14 year old girl from Cheshire who's now been missing for 11 days with no money or phone.
Jade Lynch is described by police as ''extremely vulnerable''.
She disappeared on a shopping trip to St Helens.
But now police searching for her are chasing up new leads including possible sightings in Manchester.
The man leading the inquiry is Detective Superintendent Jon Betts from Cheshire Police he's hoping Jade will hear this message:
The sister of missing 14-year-old Jade Lynch today made a heartfelt plea for the schoolgirl to return home.
Jade was last seen 10 days ago in St Helens after telling her younger brothers she was going to meet someone. She has not been seen or heard from since.
Police say she left home at 1.00pm on Saturday March 26 without her mobile phone and now has no access to cash.
The sister of Jade Lynch has said she just wants to know that her sister is OK.
Stephanie Lynch was speaking at a press conference today where police were appealing for anyone with information to come forward.
Jade told her brothers she was going to meet somebody on Saturday March 26 in St Helens but has not been heard or seen from since.
Jade, who is originally from the Warrington area but is currently residing in St Helens, is described as white, approximately 5ft 6 inches tall, of medium build, with long straight black hair.
At the time she was last seen she was wearing a black hoodie, which black trousers and white Nike trainers.
We love her so much and just want to know she is OK. It's not like her to not be in touch for 10 days.
– Stephanie Lynch
The jury in the Hillsborough inquests could begin its deliberations later.
The Coroner says he expects to complete his summing up this morning. The jury will decide how 96 Liverpool fans lost their lives. The hearing, at Birchwood Park, Warrington, has lasted more than 2 years.
Load more updates