The debut album from Viola Beach - the British band killed in a car crash in February - looks set to reach number one in the album chart.
Read the full story ›
The debut album of Warrington band Viola Beach will be released posthumously today.
All four band members and their manager died when their car plummeted into a canal in Sweden in February.
Their families have compiled a nine-track album of their songs to keep their memory alive.
Advertisement
A desperate mum claims she has to put her mentally ill son in handcuffs at home because of a lack of support from mental health services.
Joely Hignett says she has to physically restrain 24-year-old son Kyle Hignett, who has a borderline personality disorder and suffers from psychosis, to stop him from harming himself or others.
Joely who's from Warrington has released the video of Kyle sobbing and screaming to raise awareness of his condition - but said she feels 'let down' by the mental health system.
And a warning you may find this report by correspondent Amy Welch distressing.
A festival is taking place in Warrington to raise money for a foundation set up in the name of a member of the band Viola Beach.
All four members of the band and their manager were killed when their vehicle careered off a bridge in Sweden, in February.
The festival has been organised by band member River Reeves' father, Ben Dunne, who has received messages of support from Coldplay's Chris Martin and band The Vaccines, amongst others.
The festival is taking place at Priestley College, Warrington.
Police have been called in to assist RSPCA officers after reports that a seal living on the River Mersey has been attacked by thugs.
Facebook posts by people living close to the Cheshire stretch of the river have nicknamed the mammal the Warrington Seal.
But they've also raised concerns that it could be in danger after 'drunken fools' were seen throwing a stone at it.
An RSPCA spokesman said the charity was monitoring the situation.
He added: "We urge people to now keep their distance so this seal is not disturbed or frightened in any way, as this could lead to the seal getting into problems."
Calls about sick, underweight and injured seals can be logged with the RSPCA national cruelty and advice line on 0300 1234 999.
John Oakley will spend a week kayaking with his dog Max to raise money for the RSPCA Warrington, Halton and St Helens branch.
Read the full story ›
Advertisement
Daresbury lane is now open, fire still in attendance at the hall #bobbyonthebeat
An investigation is underway after a huge fire at an empty stately home in Cheshire.
Firefighters were called to Daresbury Hall, on Daresbury Lane, Runcorn, on Saturday afternoon.
When they arrived crews found that a blaze had taken hold of the large empty building.
A total of eight fire engines were called to the scene to help tackle the fire.
Firefighting operations stopped at just after 10pm last night with two fire engines remaining on the scene overnight, damping down, checking for hot spots and making sure there was no re-ignition.
"It is not yet known how the blaze started but an investigation has been launched.

"If you have any information that you think may be helpful please call Cheshire Police on 101 and tell them what you know."
– Cheshire Fire Service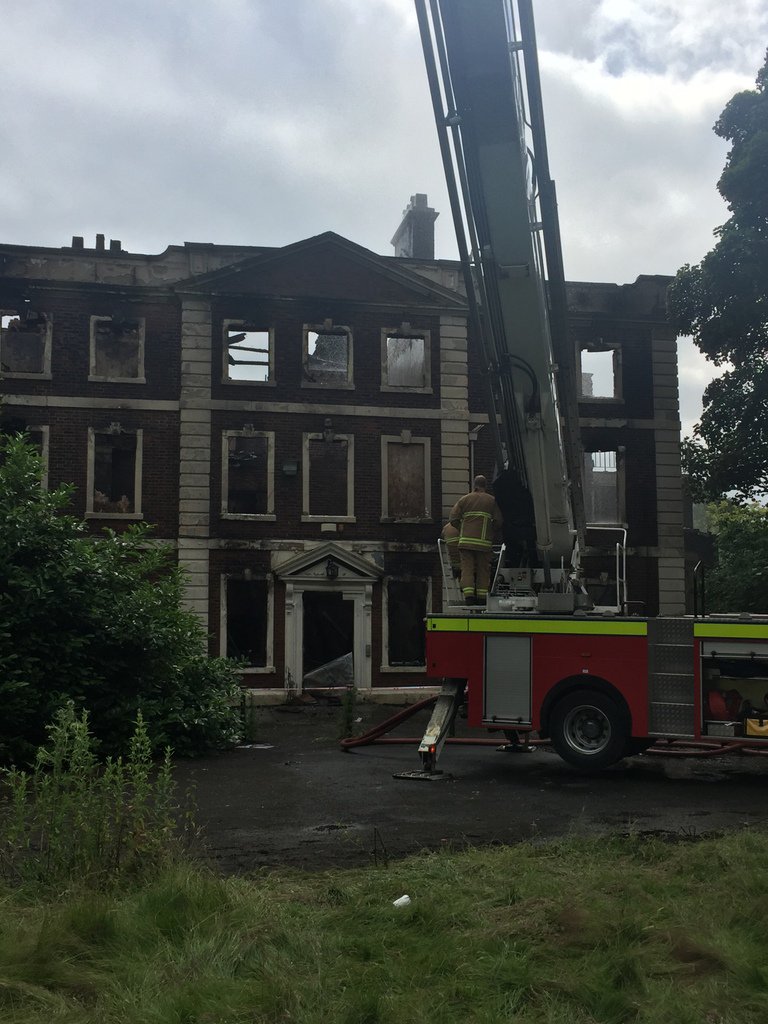 A 68-year-old woman has been taken to Aintree hospital with serious injuries after she was stabbed in Warrington on Wednesday.
Cheshire Police were called to an address in Burtonwood where they arrested a 66-year-old woman at the scene on suspicion of attempted murder.
She has since been detained under section 2 of the mental health act.
Police investigations are ongoing.
A teenager has been jailed after he battered and then strangled his pregnant best friend's pet dog – while she was giving birth.
Read the full story ›
A mum is warning parents against the danger of giving ibuprofen to children with chickenpox after her son ended up with septicaemia.
Read the full story ›
Load more updates