Tributes are being paid to former Warrington Wolves captain Greg Mackey, who has died at the age of 52.
Read the full story ›
Advertisement
Warrington Wolves coach Tony Smith says he's unhappy with the way the game's governing bodies have dealt with the injury to his fullback Matty Russell.
Russell was stretchered off during Wolves' 22-19 win over Widnes. Russell suffered a heavy concussion and the lost of two front teeth, and Smith thinks the game's disciplinary board have been inconsistent in their view of the incident.
Australian forward Trent Waterhouse is to leave Warrington at the end of the season, the club have announced.
The 33-year-old second rower, who won two caps for the Kangaroos, has made 78 appearances for Warrington since joining them from Penrith Panthers three years ago and was in their Challenge Cup-winning team in 2012.
The Wolves are also parting company with winger Chris Riley, who has spent most of the season on loan at Wakefield, and fringe players Jordan Burke, Danny Bridge, James Saltonstall and Gavin Bennion.
Wakefield are keen to retain the services of the Warrington-born Riley, who has scored 120 tries in 180 appearances since making his debut in 2005. His only appearance this year was in the opening fixture against St Helens.
Waterhouse is expected to hang up his boots, along with hooker Michael Monaghan, who announced his decision to retire earlier this year. Warrington are also parting company with first team coaches Willie Poching and Richard Marshall, as well as conditioner Chris Baron, sports scientist Andy Holleyhead, soft tissue therapist Amanda Turner and joint Under-19s community coach Danny Fullerton.
Warrington's head of coaching and rugby Tony Smith, who has appointed former Wakefield and Hull boss Richard Agar as his new right-hand man for next season, said: "All of these players and coaches have been a pleasure to work with over their time at the club and have contributed to our continuing success.
"We've all built up a great relationship and anybody who has been part of the Warrington family will always be welcomed back. We wish them all well for the future and look forward to our paths crossing in the future."
A group of mothers from the North West is demanding a controversial change in the law.
The law they want abolished is that of 'Joint Enterprise', which allows people to be convicted for being at the scene of a crime even if they were not directly involved.
A group of families took their campaign to Westminster today - one of them was Janet Cunliffe whose son Jordan was involved in the murder of Garry Newlove in Warrington seven years ago.
But some victims of crime say the law of joint enterprise should actually be made tougher.
Ann O'Connor reports.
A mother who claims her teenage son was wrongly jailed for the murder of Garry Newlove in Warrington has been questioned by the Commons Justice Committee.
Mr Newlove was attacked by a gang outside his home in 2007.
Janet Cunliffe, the mother of Jordan Cunliffe wants the notion of "joint enterprise" scrapped.
Her son was convicted because he failed to prevent other members of the group commiting the crime.
Advertisement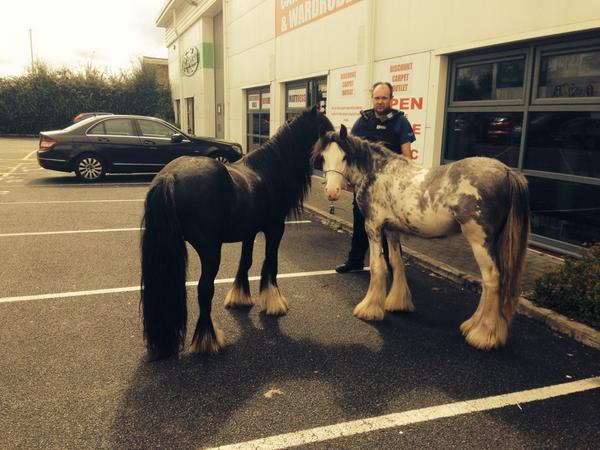 The father of Tim Parry killed in an IRA bomb in Warrington in 1993 says he shares a desire with Martin McGuinness to cement peace process
Read the full story ›
A national charity based in Warrington is calling for suicide prevention classes to be made compulsory in schools. It comes as figures show the North West has the highest rate of suicide in the country.
Alice Newton, Suicide Prevention Officer with the charity Papyrus say there's a need to break down the stigma associated with talking about suicide.
Police are appealing for witnesses following a collision involving a horse drawn cart and a moped.
The crash, at around 11.30am today, involved a black Honda moped ridden by a 22-year old-man from Chorley, which collided with a horse drawn cart on Delph Lane in Warrington.
Following the collision it is believed that the horse has reared and kicked the moped driver.
The driver was taken by air ambulance to Wythenshawe Hospital, where he has been detained with serious injuries.
His pillion passenger, a 21-year-old woman also from Chorley, suffered minor injuries and was treated at the scene by ambulance staff.
Two women, both from Croft, who were travelling in the horse drawn cart, were uninjured.
The horse was also unharmed.
Police are asking for witnesses to call them on 101.
Load more updates