Wayne Rooney has overtaken Sir Bobby Charlton's scoring record with his 50th England goal against Switzerland.
Read the full story ›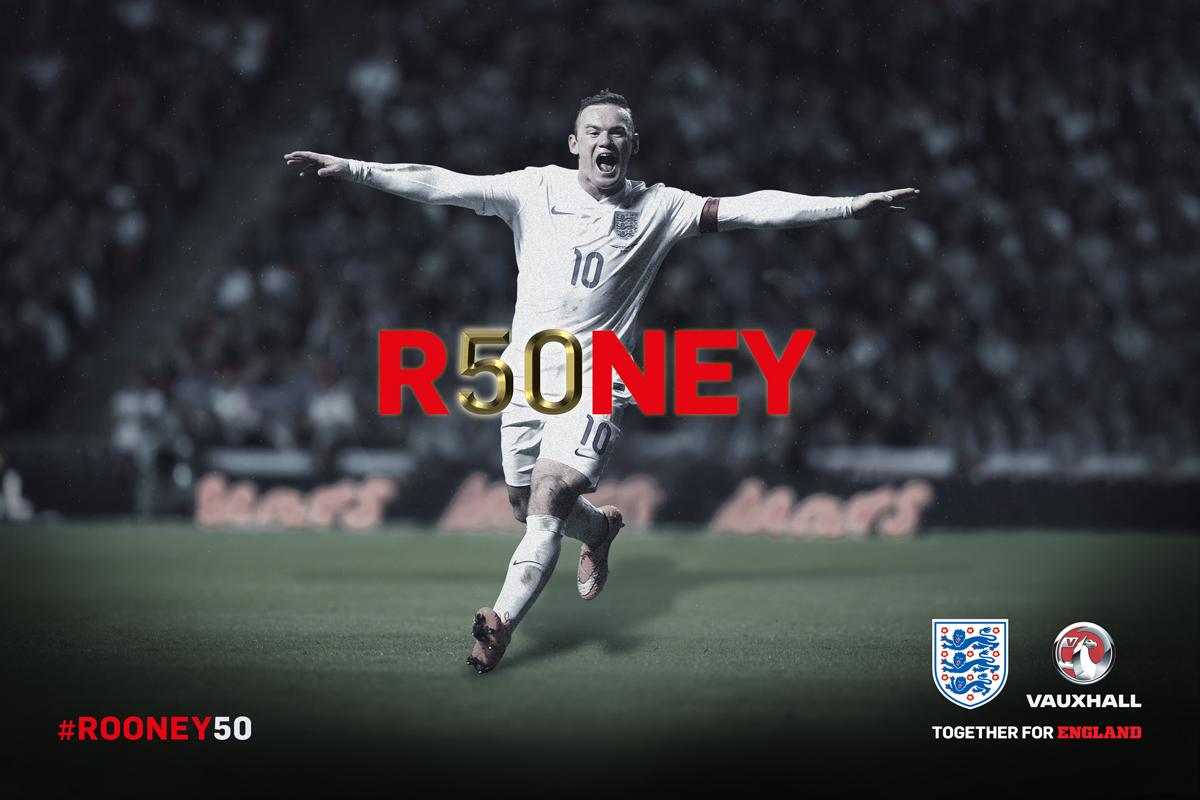 Advertisement
Wayne Rooney has broken Bobby Charlton's record for the highest England goalscorer.
He scored his 50th international goal in England's Euro 2016 qualifier against Switzerland.
Great seeing Kai pick up his achievement certificate at his assembly before training this morning ? http://t.co/Wm1pT5snW0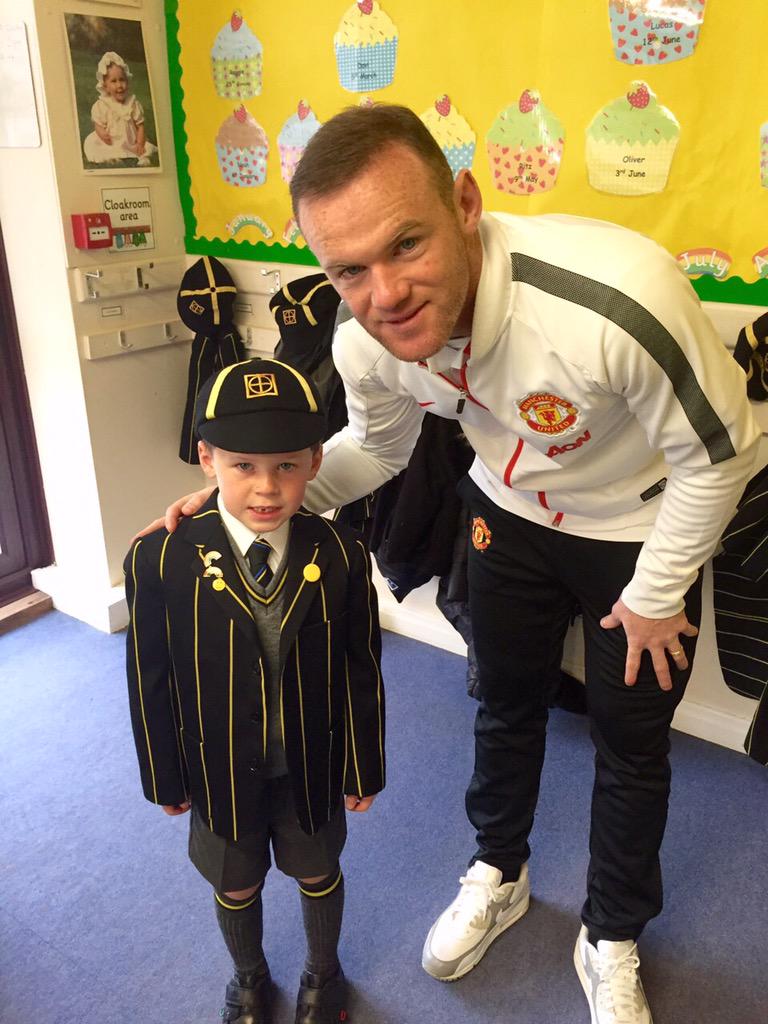 Proud dad Wayne Rooney tweeted his delight at his son Kai's latest achievement. The 29 year old Manchester United star posted a pic with his 5 year old picking up a certificate at school.
On the final show of their Saturday Night Takeaway series, Ant and Dec unleash their tiny doppelgangers, Little Ant & Dec on footballing legend Wayne Rooney.
The mischievous pair put the England star through his paces as he prepares to tackle their unique and cheeky questioning.
Dressed in their Newcastle United kit, Little Ant & Dec head to the Manchester United ground for a kick about with England star Rooney.
The top goal scorer may have them running around on the pitch but the devilish duo are soon back in control as they prepare to interrogate the star.
Ant & Dec's Saturday Night Takeaway will air on Saturday at 7pm on ITV.
Wayne Rooney insists he wasn't knocked out by Phil Bardsley during their controversial boxing match - and has nothing to apologise for.
Read the full story ›
Advertisement
Great Christmas night out with all team, staff and partners. Really enjoyed it!
Weeks after a video emerged of Wayne Rooney in a pub in Manchester singing with superstar Ed Sheeran - he's back flexing his vocal cords once more.
The Manchester United star was back up on the stage at the team Christmas party. He posted pictures his Instagram page with the caption: 'My turn to do a song at the Manchester United Christmas party!' his repertoire was said to include songs by Elvis and The Proclaimers.
And if you want a sample of him singing here's the infamous video of when Wayne sang with Ed.
Roy Hodgson backed Wayne Rooney to re-write the England history books after watching the striker gun down Scotland at Celtic Park.
Rooney became the third-highest scorer in England's history after scoring his 45th and 46th goals in the 3-1 victory in east Glasgow.
Few would back against Rooney reaching Sir Bobby Charlton's record of 49 goals by the end of the season.
Peter Shilton's record of 125 England caps is also within reach and Hodgson has little doubt the player will achieve both milestones sooner rather than later.
Records and milestones are important. It must be nice for him to think he'll see his name at the top of the list, and a record number of caps is in his sight too.
– Roy Hodgson, England Manager
It's an unlikely collaboration but Ed Sheeran and Wayne Rooney have performed a duet together in a local pub.
After his recent gig in Manchester the popstar ended up making friends with the Manchester United star at the Sir Ralph Abercrombie pub, before they both ended up on stage performing.
(Video from Andy Pratt)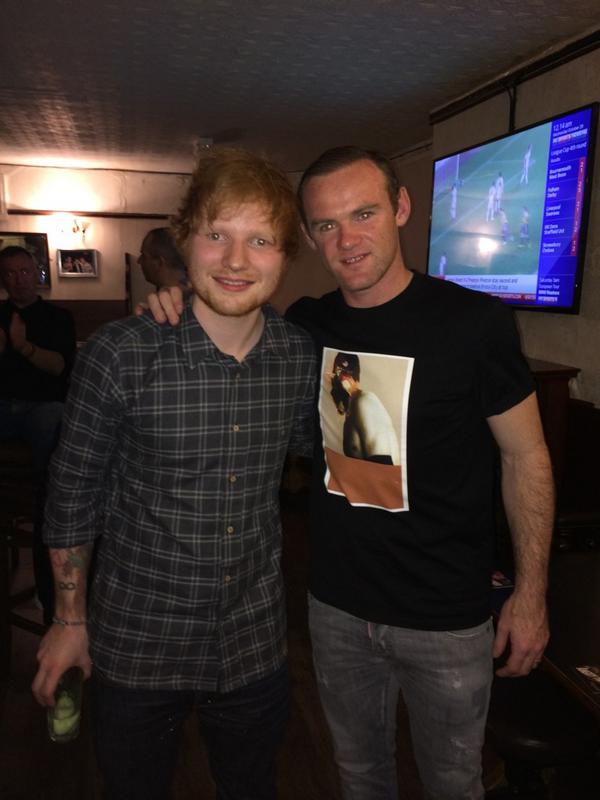 Reached 10 million followers! Thanks to all my fans around the world. RT to have chance of winning one of my match worn #10 @manutd shirts!
Sudah 10 juta pengikut! Terima kasih fans di seluruh dunia. RT untuk peluang memenangkan seragam @manutd #10 yg saya pakai untuk bertanding!
Ya somos 10 millones! Gracias a todos mis seguidores en el mundo. RT para ganar una camiseta utilizada en un partido con el #10 de @manutd!
Già siamo 10 milioni! Grazie a tutti i miei follower nel mondo. RT per vincere una maglietta che ho usato in campo con il #10 del @manutd!
Rooney was mocked on twitter last night after thanking fans in Spanish, Italian and Indonesian for helping him to reach 10 million followers. It makes the Manchester United captain the most popular British athlete on the site. But not with some people who made fun of his efforts.....
@waynerooney @manutd Rooney mate you can barley speak English never mind another language
Load more updates