Police are appealing for witnesses after a 14-year-old boy was attacked outside the DW rugby stadium in Wigan.
At around 10pm last Thursday, the victim and a group of friends were watching Wigan Warriors v Warrington Wolves when they noticed a group of youths glaring at them. Later, when they were leaving the stadium out of the South Stand, one of the earlier group approached and asked the victim if he had enjoyed the game.
The youth then punched the victim with such force that he knocked out several of the victim's teeth. The offender then ran off in the direction of the River Douglas.
A 16-year-old boy has since been arrested on suspicion of Section 20 assault GBH.
This was a cowardly and unprovoked attack on a young boy who was simply trying to enjoy a match with his friends.

"The poor victim was punched with such force that he lost several teeth and will require prolonged dental treatment.

"The attack took place directly outside exits SX03 and SX04 in the South Stand of the DW Stadium and we need people who believe they may have seen something to come forward.
– Detective Constable Kevin Telford
A Wigan councillor has had his mobile phone removed after a cross-party panel found him guilty of using it to call premium rate sex chat lines and to send inappropriate text messages, the local authority has said.
The discovery was made when Wigan Council was reviewing its mobile phone contract and found that Robert Bleakley, an independent councillor and ward member for Tyldesley, had racked up a phone bill of £2,418.95.
An investigation was launched and reported that Cllr Bleakley had been using his council-issued mobile phone to call premium rate sex chat line numbers and to send inappropriate text messages containing "sexually explicit, sexist and discriminatory material".
Wigan Council said Friday's hearing marks the third time that Cllr Bleakley has been subject to a standards hearing this year.
On the first occasion, back in February, he was found guilty of deliberately altering an email in an attempt to jeopardise a senior employee's job.
A month later, in March, he was found guilty of viewing pornographic material on his council-issued laptop.
Prior to this he's been disqualified and suspended by the Standards Board for England twice and removed from the Liberal Democrat Party.
Councillor Bleakley failed to attend last week's hearing, the council said.
It added that the cross-party panel, which comprised Chair of the Standards Committee Cllr Charles Rigby, Cllr Jim Ellis and Cllr Mike Crosby, decided there was sufficient information to proceed without him.
After reviewing the evidence the panel agreed that Cllr Bleakley had broken the council's ICT policy and breached paragraph 5 and 6 (b) (i) of the members' Code of Conduct when he used his mobile phone inappropriately.
As a result, Cllr Bleakley was given a number of sanctions, including the removal of his IT equipment, including his mobile phone, and removal of his internet access.
He must also undergo equal opportunities training, and female officers will be instructed not to speak to him.
The councillor could not be reached for comment.
"I am appalled and sickened with the language used in these messages.

"It is quite clear, judging by the content of Cllr Bleakley's text messages, that he has a problem with women.

"I will not tolerate this prejudice, nor will I allow him to come into contact with female officers until he has undertaken equal opportunities training."
– Donna Hall, chief executive of Wigan Council
Advertisement
Trevor Fairhurst's 19-year-old daughter, Carly, was killed by her boyfriend in 2006.
Since then, Trevor and his wife Sheila, have done all they can to help other grieving families.
In recognition of his fund-raising for Victim Support, Trevor has been nominated for the ITV Pride of Britain Awards and Sarah Rogers has been to meet the couple:
Click on the links below to find out more about Trevor's work and the Pride of Britain awards:
Police are investigating the death of a man in Wigan.
At about 1.50am on Tuesday 26 August 2014, police were called to a house on Moresby Close in Leigh, Wigan, following reports of an assault.
Officers attended and established that during the disturbance, a 62-year-old man from a neighbouring property on Moresby Close had been injured.
The man was taken to hospital for treatment to his injuries, but died yesterday.
A post-mortem examination will take place today to determine the exact cause of the man's death.
A man has been arrested on suspicion of section assault and bailed pending further inquiries.
Police are now appealing to anyone who may have information to come forward.
There is a mixed reaction to plans for one of the biggest shake ups to special needs education for 30 years which has already been on trial in Wigan.
In future a child with special needs won't get a statement - instead there will be an individual plan which includes education, health and care.
The idea is to give parents more control - which is being welcomed.
But there are also fears it could put main stream schools off taking children with special needs because of the costs involved.
Dan Hewitt reports.
The government has planned a series of reforms for the special educational needs or (SEN) sector in England.
Its been described by some commentators as the biggest shake up to happen for 30 years. Changes include giving parents more control over how money is spent on SEN budgets and ensuring there are good links between the children's education, health and social care. Wigan was chosen as a pilot area for the changes. Some critics have suggested parents haven't been kept informed. But Joanne Platt, from Wigan council says listening to parents has been a vital part of the whole project.
Advertisement
A man has been charged with murder after a woman was found dead in the garden of a house in Wigan.
Thomas Flanagan, 57, of Wigan Road, Leigh, will appear before Wigan Magistrates' Court later today.
Police were alerted just after midnight yesterday with a call from a member of the public who reported concerns for the welfare of a woman who lives at the house.
The victim, believed to be in her late 50s to early 60s, has not been named. She was found dead in the back garden.
A Home Office post-mortem examination will take place later to establish the cause of death.
Firefighters have been tackling a large fire involving wood on Cemetery Road in Wigan since the early hours of this morning.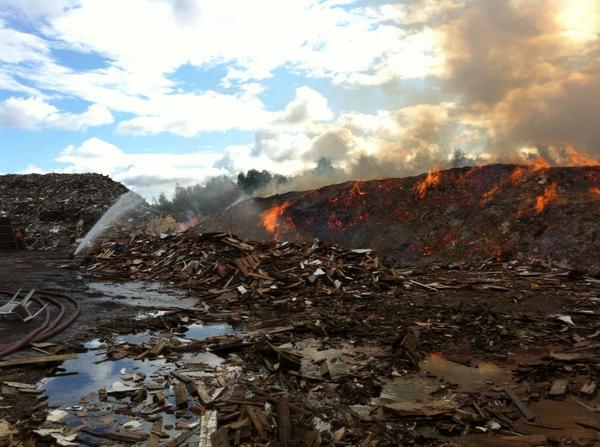 Crew at #Ince now discussing tactics and trying to find alternative water source to ease traffic on Warrington Road http://t.co/vjxY28qzns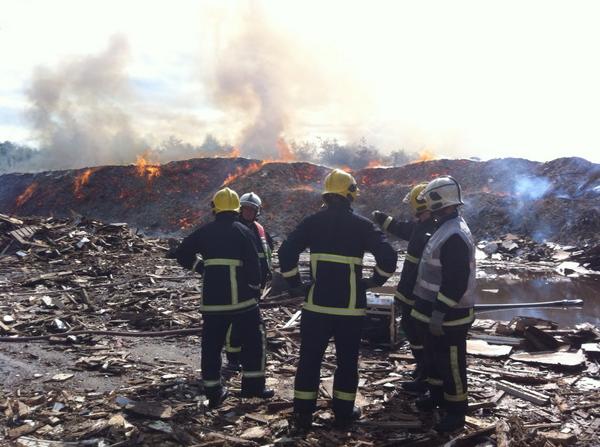 Volunteers are needed to help construct a 110m water slide running through Wigan town centre this weekend.
Read the full story ›
A report has criticised Hindley young offenders institute for struggling to keep some of the vulnerable boys safe.
An unannounced inspection at the site near Wigan took place during the inquest of Jake Hardy. The 17 year old killed himself whilst at Hindley. The report found there was an assault or fight everday. Although they were recognised for a number of improvements including the quality of education. Inspectors were pleased to find that:
the quality of education, learning and skills provided was the best inspectors have seen in any YOI holding this age group;
Ofsted judged provision to be as good, it not better, than that found in the community;
no young person had left without accommodation to go to and most had a job or training place to start soon after release;
there was good access to programmes that would help boys to change their offending behaviour;
relationships between boys and staff had improved since the last inspection and boys said the support they received from personal officers was much more effective than had been the case;
support for boys at risk of suicide and self-harm had improved.
However, inspectors were concerned to find that:
despite its efforts, Hindley struggled to keep the vulnerable boys it held safe;
intimidating shouting out of windows at night remained a problem;
on average there was one fight or assault every day;
the environment and regime in the segregation unit remained poor; and
consideration was being given to withdrawing funding from the Willow Unit, a psychologically-informed resource for boys with the most complex problems.
"Hindley manages a very complex and challenging population and the Governor and his staff deserve real credit for the impressive progress they have made."As the Chief Inspector recognises, the young people there are being given access to good quality education, training and resettlement work which are all key to their rehabilitation."Safety is the Governor's top priority and it will continue to be given the necessary focus as they build on the progress made and take forward the recommendations."
– Michael Spurr, Chief Executive Officer of the National Offender Management Service
Load more updates