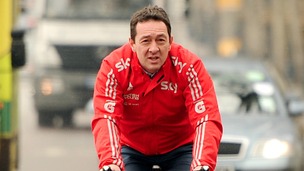 Wirral's Olympic gold medalist Chris Boardman says Britain is failing to embed cycling in every day culture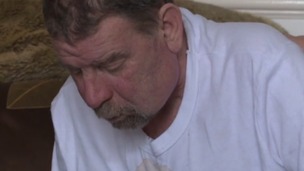 Arrowe Park Hospital in Wirral has apologised to the partner of a terminally ill man who disappeared when she says he was confused.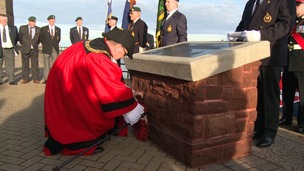 The Mayor of Wirral leads tributes to one of the peninsular's daring war heroes
Live updates
Distraction burglary appeal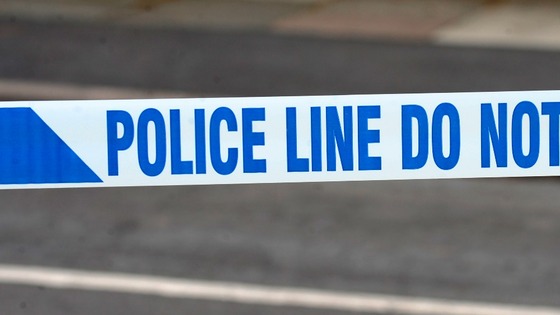 Detectives are trawling CCTV footage, after a gang of burglars raided a couple's home in Bromborough by distracting them at their front door.
A man rang their door bell on Saturday evening and asked to see the homeowner's wife. As soon as she appeared, the caller vanished.
The couple soon realised the man was part of a burglary gang, as someone had forced their way into the back of the house while they were occupied at the front.
Money and what police describe as "very personal" jewellery were stolen, including a pendant in the shape of the Koran attached to a gold chain; a gold ring with a single ruby; a gold charm bracelet with more than 20 charms; and a gold pendant with Arabic writing on it.
Officers say the burglar at the door was white, in his late 20s, 5ft 11in, and slim. He was wearing a black baseball cap with a blue rim.
Birkenhead's "Cockleshell Hero" remembered
Advertisement
Birkenhead's "Cockleshell Hero" remembered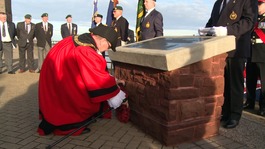 The Mayor of Wirral leads tributes to one of the peninsular's daring war heroes
Read the full story
Parents who're desperate to find a cure for their son
3 year old George Johnson hasn't had a meal in his life and is fed nutrients through a tube into his heart. His parents are hoping they may find a cure in America after doctors here failed to make a diagnosis.
They've set up a facebook page to help raise money for a trip to the US.
Firefighters find woman's body
Fire investigators at a house in Wirral where a woman died say the batteries had been removed from a smoke alarm.
A joint police and fire investigation is underway into the cause of the blaze at a house in Village Road, Higher Bebington.
We have found that there was a smoke alarm in the rear room on the ground floor of the property and the battery had been removed but we do not know when this took place. Our investigation is continuing.
– Station Manager Barry Moore, Merseyside Fire and Rescue Service

Fire crews were called to the address shortly before 6pm on Sunday and during a search of the property the body of a woman was found.
Advertisement
Bus drivers who lost their jobs when a Wirral firm went into liquidation are still waiting to be paid for work before the company ceased trading.
Drivers turned up for work at Impera last month to find the gates locked. Some drivers have been told they'll receive redundancy payouts. The company employs more than 60 people. Paul Brennan was one driver whose wages were stopped when the firm closed down:
New radiation treatment offers hope to cancer sufferers
Liverpool has the highest rate of lung cancer in Europe.
As Lung Cancer Awareness week starts the Clatterbridge Cancer Centre in Wirral is hoping a new way of giving radiation therapy will raise survival rates in all types of cancer.
Ann O'Connor reports.
Riding school burgled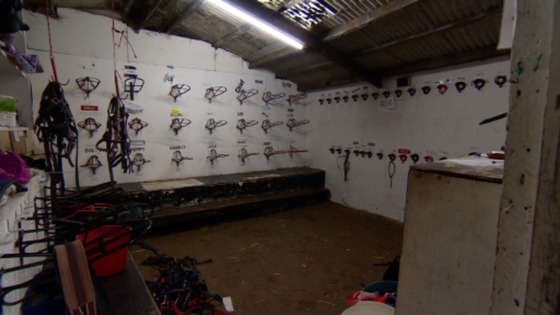 A riding school in Cheshire is appealing for help after £20,000 worth of tack was stolen.
The Wirral Riding Centre has had to cancel lessons for disabled children after specialist equipment was taken during a break in on Monday night.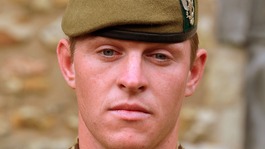 A Wirral soldier who battled Afghan insurgents despite having a broken back has been awarded one of the highest honours for gallantry.
Read the full story
Load more updates
Back to top