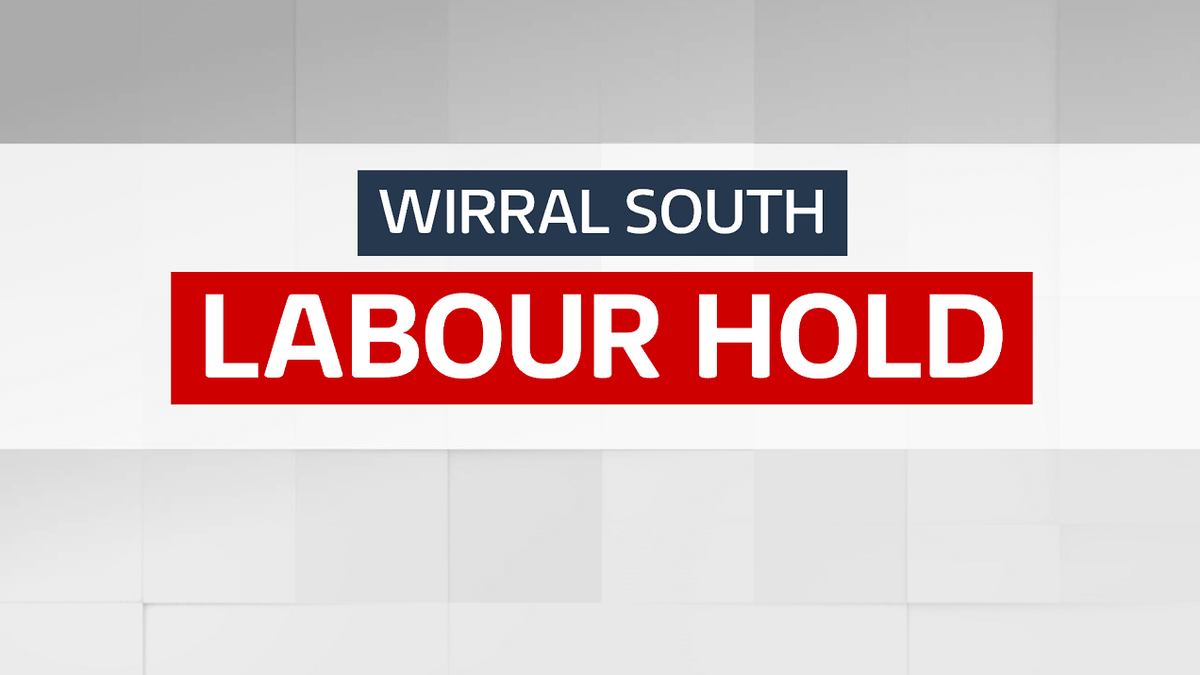 Alison McGovern (Lab) 20,165 (48.20%, +7.41%)
John Bell (C) 15,566 (37.21%, -2.25%)
David Scott (UKIP) 3,737 (8.93%, +5.74%)
Elizabeth Jewkes (LD) 1,474 (3.52%, -13.04%)
Paul Cartlidge (Green) 895 (2.14%)
Lab maj 4,599 (10.99%)
4.83% swing C to Lab
Electorate 56,956; Turnout 41,837 (73.45%, +2.32%)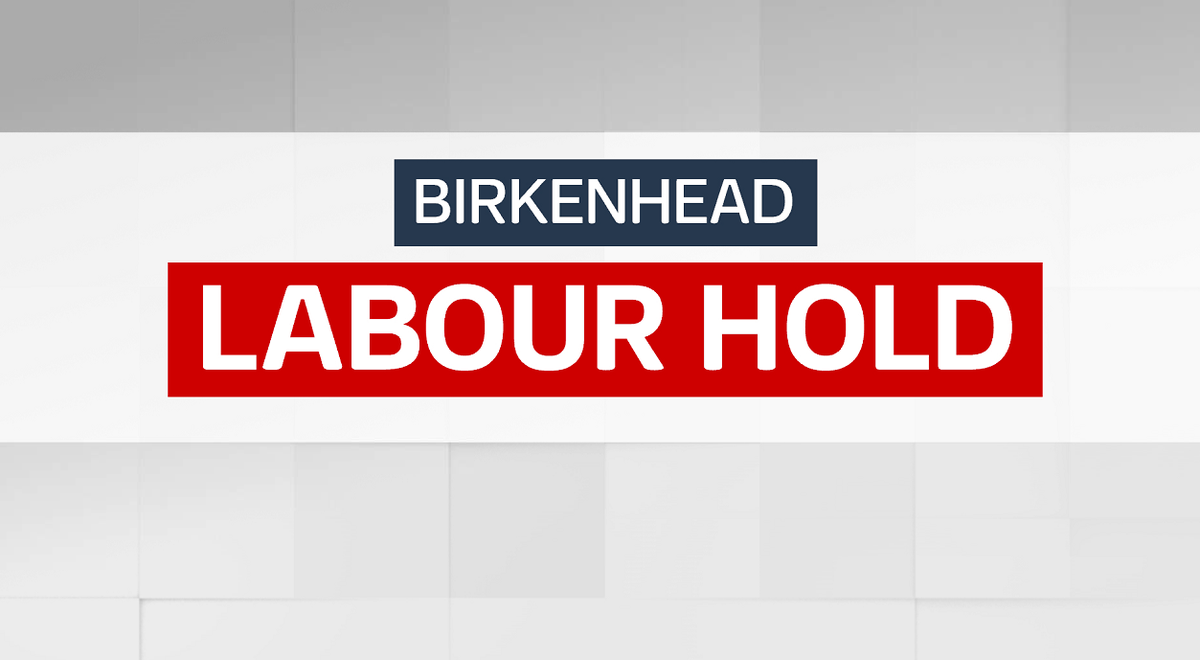 Frank Field (Lab) 26,468 (70.24%, +7.73%)
Clark Vasey (C) 5,816 (15.44%, -3.50%)
Wayne Harling (UKIP) 3,838 (10.19%)
Allan Brame (LD) 1,396 (3.70%, -14.85%)
Kenny Peers (Green) 162 (0.43%)
Lab maj 20,652 (54.81%)
5.61% swing C to Lab
Electorate 62,438; Turnout 37,680 (60.35%, +4.08%)
2010: Lab maj 15,395 (43.58%) - Turnout 35,323 (56.27%)
Advertisement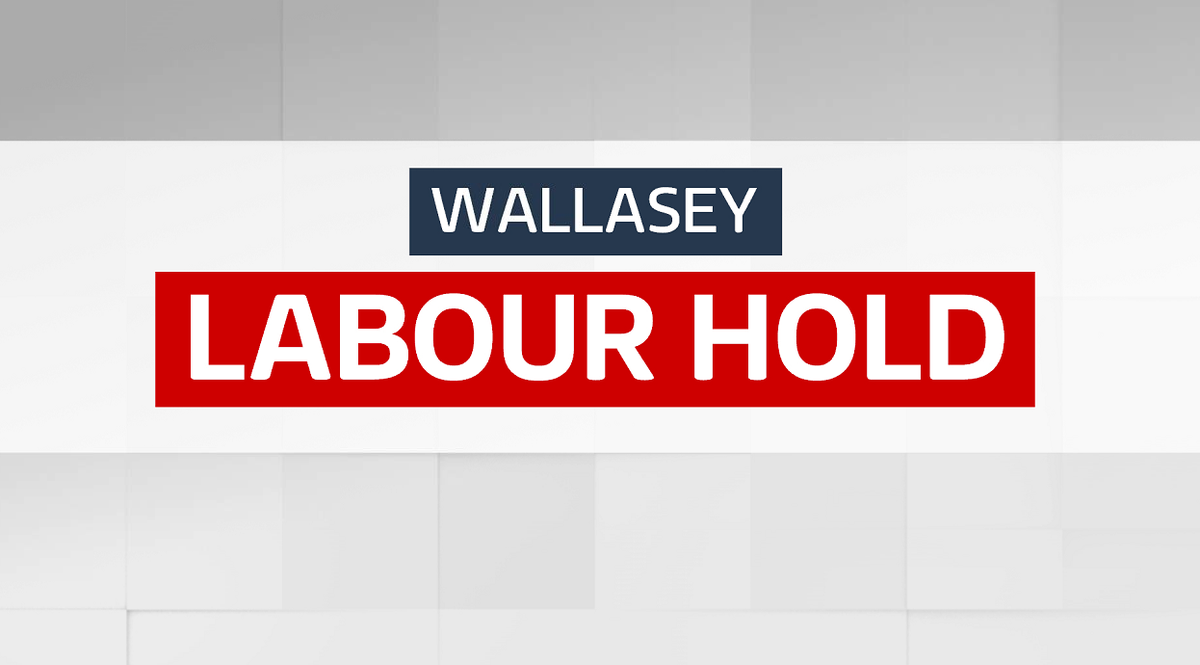 Angela Eagle (Lab) 26,176 (60.36%, +8.56%)
Chris Clarkson (C) 9,828 (22.66%, -8.72%)
Geoff Caton (UKIP) 5,063 (11.68%, +8.78%)
Julian Pratt (Green) 1,288 (2.97%)
Kris Brown (LD) 1,011 (2.33%, -11.34%)
Lab maj 16,348 (37.70%)
8.64% swing C to Lab
Electorate 65,495; Turnout 43,366 (66.21%, +3.02%)
The schoolgirl daughter of a woman apparently murdered in a violent attack two months ago has died after being hit by a train.
Friends of 16-year-old Rachelle Owen said the teenager 'just wanted to be with her mum' Kay Diamond, who was discovered dead in February.
Miss Owen died after being struck by a train close to Hoylake Station, Wirral, on Friday night. Police said the death was not being treated as suspicious.
"Rachelle was a beautiful, vibrant, loved daughter, granddaughter, sister and niece, who attended Hilbre High School Humanities College.

"She will be greatly missed forever by all of her family and friends.

"This is a double tragedy to our family following the recent death and funeral of her mum, Kay Diamond."
– Statement by Rachelle's family.
A tribute site on Facebook describes how Rachelle's death has left behind "many broken hearts".
Rachelle's 44-year-old mother was found dead on February 28.
The post-mortem examination found she died as a result of blunt force trauma to the head.
Anthony Blye, 52, of Greenhey Gardens, Toxteth, has been charged with her murder.
Bake Off judge Paul Hollywood, from Wallasey, has revealed how he had to be bribed by his father to quit his studies and become a baker.
Read the full story ›
Doctors have suspended all visiting at Arrowe Park Hospital in Wirral after an outbreak of Norovirus in the local community.
The highly contagious sickness bug has taken hold in the community and the hospital says people are bringing it into the premises where sick and vulnerable patients have been exposed.
"We wish to repeat our appeal not to come to A&E if you have had symptoms of sickness and diarrhoea within the last 48 hours unless it is a genuine emergency.

"To further contain and prevent the spread of this highly contagious sickness bug and to protect patients we are now suspending all visiting to Arrowe Park Hospital except in exceptional circumstances at the discretion of Ward Sisters or nurse in charge.

"We appreciate that this may upset some patients and their friends and families but hope they will appreciate that this action is being taken in the best interests of patient care."
– Statement by Arrowe Park Hospital
Norovirus' symptoms include a sudden onset of vomiting and/or diarrhoea. Some people may have a temperature, headache and stomach cramps.
Doctors say the illness usually resolves in one or two days and there are no long-term effects.
Advertisement
A team of young footballers have been kitted out for the first time in three years.
Birkenhead Youth Club's Under 8s had been playing in kits made for when they were the under 6s team.
The youngsters complained it was uncomfortable so a store chain's community outreach scheme stepped and kitted the side our in brand new gear.
The Youth Club also received ten base layer tops to keep them warm playing through the winter months, ten training kits and waterproof jackets, plus balls and bibs.
Birkenhead Youth Club has always been integral to Birkenhead, giving young people something positive to do, which is why it It's great to be able to help a team which is right in the area where our staff live and work.
– Alan Gault, store manager, Perfect Home
Merseyside Police have launched an investigation after the body of a man was found at a house in Irby this morning.
Officers were called to a house on Thurstaston Road following a report of concern for the safety of a man inside.
Emergency Services found the body of a man inside the property, he was pronounced dead at the scene.
Officers found evidence of a small fire in part of the house, although this had extinguished before officers arrived.
A joint investigation with Merseyside Fire and Rescue Service is underway. At this stage, officers are treating the man's death as unexplained.
Anyone with information about the incident can call officers on the 101 number.
Four people have been arrested in Wirral after police were called to reports of a woman being threatened with guns and machetes. Police say it happened on Beryl road in Noctorum last night when the gang threatened the woman and then walked away threatening to come back.
A short while later armed officers attended an address on Whetstone Lane, Birkenhead. Two males, aged 20 and 21 and a female, aged 17 all from the local area were arrested outside the property.
Officers faced a standoff with an 18 year old man still inside before he gave himself up and was also arrested. Police then searched the house and recovered two machetes and a firearm.
Police are appealing to the public for information after a man showed approached three children in Birkenhead and showed them images on his mobile phone.
It happened around 3pm on Sunday 11th January when the man approached the two five-year-olds and a three-year-old, made an inappropriate comment, and showed them pictures on his phone.
The man is described as being white, tall of a slim build with brown hair. He was wearing a black jumper, blue jeans and brown and white coloured adidas training shoes.
Detective Inspector Paul Parry from Merseyside Police said:
"This was an upsetting ordeals for these children and they did exactly the right thing and reported the incidents to an adult they knew and trusted.

"I would urge the man involved to make contact with us so we can discuss the incident with him to ascertain the full circumstances of what has happened.

"We are treating this report seriously and are very keen for anyone who may have witnessed the incident, or anyone with information to contact us immediately."
– Detective Inspector Paul Parry
Anyone with information is asked to contact police on 0151 777 2265 or call Crimestoppers, anonymously, on 0800 555 111.
Load more updates