A group of men threatened a woman with a gun in Wythenshawe last night.
At about 11.35pm a group of men, armed with a machete, an iron bar and a shotgun, went into the communal area of a block of flats on Hockley Road and began to kick at a door.
When a 24-year-old woman answered the door, one of the men threatened her with the gun before discharging it into the hallway of her address. The men then fled on foot in the direction of Firbank Road.
Police are appealing for witnesses. In addition they would like to speak with anyone who has knowledge of a small silver car that was in the area last night and the preceding days which may be linked to the incident.
Detective Inspector Nicholas Haigh of South Manchester division said:
"Fortunately the woman was not hurt, but she was threatened with a gun and this was very distressing for her.

"We understand the community will be alarmed by this incident and we have extra patrols in the area to offer some reassurance.

"If you have any information about what happened, don't hesitate to speak to an officer. We are not linking this to any other recent shootings in the Manchester area and we do not think that there is a wider threat to the community."
– Detective Inspector Nicholas Haigh
Anyone with information is asked to call police on 0161 856 4882, 101, or the independent charity Crimestoppers anonymously, on 0800 555 111.
Adam Osborne admitted that he had engaged in an "inappropriate" relationship with the woman, despite being her private psychiatrist
Read the full story ›
Advertisement
Shopping baskets at a Tesco store in Wythenshawe are being security tagged after a surge in thefts.
Read the full story ›
Police are appealing for the public's help to trace a missing man from Wythenshawe.
Read the full story ›
Wythenshawe Hospital's celebrating its 50th birthday today.
Generations of people who were born there have joined with staff to share some of their memories.
Tim Scott has this report: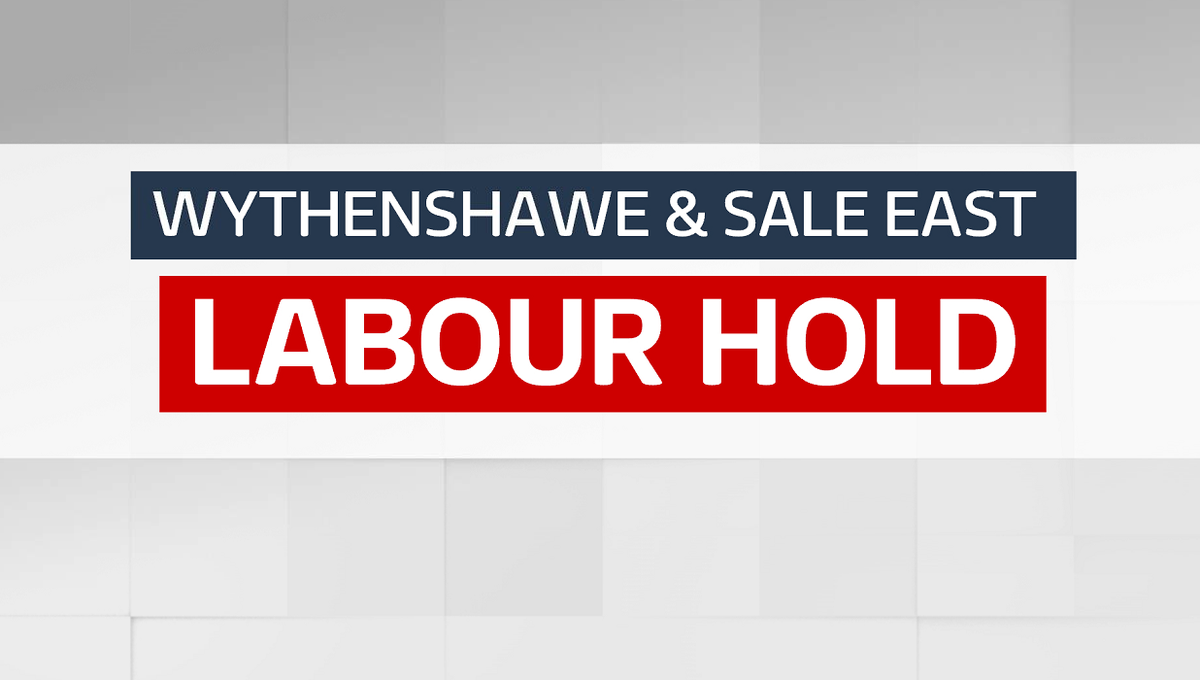 Mike Kane (Lab) 21,693 (50.14%, +6.00%)
Fiona Green (C) 11,124 (25.71%, +0.16%)
Lee Clayton (UKIP) 6,354 (14.69%, +11.24%)
Victor Chamberlain (LD) 1,927 (4.45%, -17.89%)
Jess Mayo (Green) 1,658 (3.83%)
Johnny Disco (Loony) 292 (0.67%)
Lynn Worthington (TUSC) 215 (0.50%, -0.16%)
Lab maj 10,569 (24.43%)
2.92% swing C to Lab
Electorate 75,980; Turnout 43,263 (56.94%, +5.95%)
Advertisement
Wayne Phillips filmed his own version of an advert which sees a man in a suit jacket strut through the streets wearing hotpants and heels.
Read the full story ›
Police were called after a large pig went on the run through the streets of Wythenshawe. Witnesses spotted the animal in the Benchill and Sharston areas.
A woman found living in squalor in a flat with 31 cats has been banned from keeping any animal as a pet for five years.
Read the full story ›
Load more updates