Wythenshawe Hospital's celebrating its 50th birthday today.
Generations of people who were born there have joined with staff to share some of their memories.
Tim Scott has this report: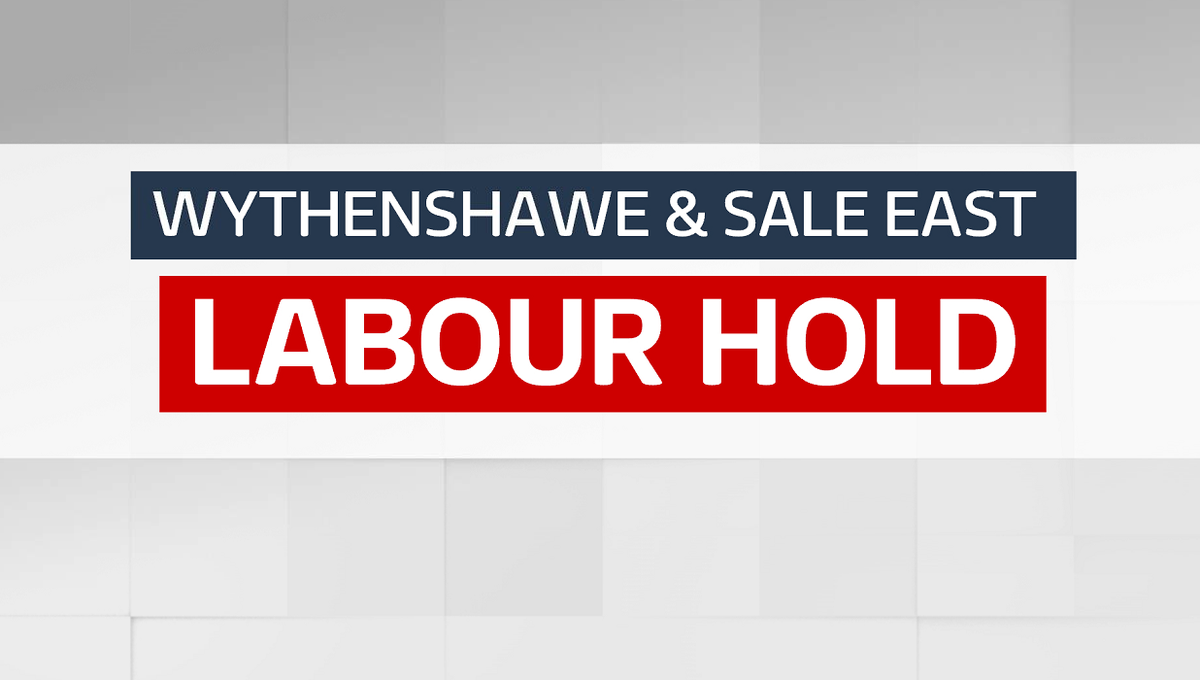 Mike Kane (Lab) 21,693 (50.14%, +6.00%)
Fiona Green (C) 11,124 (25.71%, +0.16%)
Lee Clayton (UKIP) 6,354 (14.69%, +11.24%)
Victor Chamberlain (LD) 1,927 (4.45%, -17.89%)
Jess Mayo (Green) 1,658 (3.83%)
Johnny Disco (Loony) 292 (0.67%)
Lynn Worthington (TUSC) 215 (0.50%, -0.16%)
Lab maj 10,569 (24.43%)
2.92% swing C to Lab
Electorate 75,980; Turnout 43,263 (56.94%, +5.95%)
Advertisement
Wayne Phillips filmed his own version of an advert which sees a man in a suit jacket strut through the streets wearing hotpants and heels.
Read the full story ›
Police were called after a large pig went on the run through the streets of Wythenshawe. Witnesses spotted the animal in the Benchill and Sharston areas.
A woman found living in squalor in a flat with 31 cats has been banned from keeping any animal as a pet for five years.
Read the full story ›
Advertisement
Twenty years ago on Granada Reports we carried the story of a baby girl left abandoned in a hospital in Manchester.
And tonight we meet her again - now grown up with a baby of her own.
After a lifetime of questions, she's keener than ever to find her long lost family.
In an exclusive report, our correspondent Ann O'Connor brings us Leah's story.
"I'm okay, I hope you are too", Leah's message to the mum who abandoned her 20-years-ago
Read the full story ›
Former Manchester United player Ravel Morrison has been cleared of threatening to have his ex-girlfriend "murdered for £10,000" .
The Wythenshawe-born Premier League star, 21, was accused of assaulting Rhea Mansoor and her mother Parveen Mansoor in July.
Mr Morrison was also accused of harassing Reah Mansoor by threatening to "throw acid in her face and to pay £10,000 to have her murdered" between January 1, 2010 and July 20 this year.
But, at a brief Manchester Crown Court hearing today, prosecutor Guy Mathieson revealed the charge of putting Rhea Mansoor in fear of violence by harassment was not being pursued, and a verdict of not guilty was formally recorded on the direction of Judge David Stockdale QC.
Mr Morrison, who was dressed in a black shirt and trousers, is still due to go on trial on January 26, facing charges of actual bodily harm and assault by beating against Rhea Mansoor, and assault by beating against her mother.
Mr Morrison was arrested in the early hours of July 27 following reports that Rhea Mansoor, 19, had been assaulted outside a nightclub in Manchester city centre and at an address in Peel Green, Salford.
Her 39-year-old mother also claimed she had been attacked.
The midfielder has been capped at international level. He moved to West Ham from United in 2012.
He remains on the books of the east London club but is currently on loan to Championship side Cardiff City.
Judge Stockdale bailed Mr Morrison to an address in Cardiff on condition he does not contact directly or indirectly the two alleged victims.
He must not enter Greater Manchester except for court appearances or an official football match, and must return immediately after each match.
Two men have been jailed for stabbing a teenager to death in Wythenshawe following a re-trial at Manchester Crown Court.
Kelvin Wilhelm was found guilty of murder and Anthony Ellis was found guilty of the manslaughter of John Muldowney.
Wilhelm has been jailed for life with a minimum term of 20 years. Ellis has been jailed for 10 years for manslaughter.
Load more updates