A technical issue has caused significant delays to flights in and out of Manchester airport.
Passengers are asked to check live flight information after a fault with the airport's Electronic Flight Progress Strip System led to a reduction in the number of flights departing and arriving.
The system monitors and ensures the safe movement of planes on the airport's runways and taxiways as well as in local airspace.
Manchester Airport says engineers are currently working to rectify the problem.
You can check live flight information here.
If you are due to fly from Manchester this evening, you are advised to monitor live departure information or contact your airline for further information.

Engineers are currently working to rectify the situation as soon as possible and we apologise for any inconvenience to passengers.

The safety of our passengers is our number one priority and we will work to return the airport to full operation at the earliest opportunity.
– Manchester Airport spokesperson
Can cyclists and motorists share the same space in harmony. Well in a city already blighted by congestion, those on bicycles say Manchester is becoming more dangerous.
Safe cycling campaigners say new cycle lanes which are supposed to make the city centre more bike-friendly are not working.
Paul Crone reports.
Advertisement
The Greater Manchester Cycling Campaign says new bike lanes as part of a city centre redesign have made the roads more dangerous.
Here's cyclist's view of rush hour in Manchester.
Since October 2015, Network Rail has been constructing the Ordsall Chord. When completed in December 2017, it will link Manchester Victoria and Piccadilly stations for the first time, ease congestion and provide faster and more frequent trains.
Between March 24 and 4 April, it completed essential work such as track realignment, demolishing a bridge and installing a new one as well as arch strengthening.
Sorry, this content isn't available on your device.
A lorry driver was photographed appearing to check Facebook on the motorway.
The man was captured on a camera attached to an undercover police vehicle, which pulled alongside the HGV on the M62.
Officers said the driver seemed to be using the social network on his phone.
GMP Traffic shared an image of the motorist in the lorry's cab, holding a phone, on Twitter.Police officers tweeted the picture on Sunday and added the message: "Friend request? HGV driver looks like he's on Facebook whilst on the M62. Filmed with our covert HGV on #OpTramline."
GMP Traffic confirmed that the driver was pulled over but it is not yet known if he was arrested.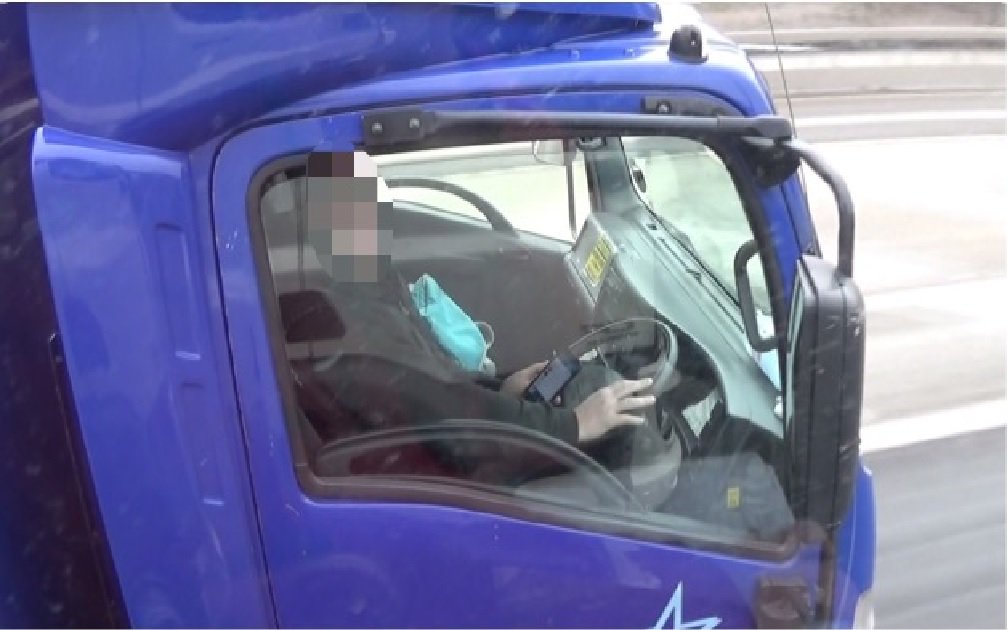 Sorry, this content isn't available on your device.
Overturned lorry on Centenary Way, Eccles. One lane running in each direction. Approach this with caution. Update to follow #TfGMTraffic
UPDATE: Due to recovery, Centenary Way, Eccles is now closed. More info to follow #TfGMTraffic
The A576 Centenary Way both ways closed due to overturned lorry and recovery work between Lankro Way (Canal Circle) and Coronet Way in Trafford Park. Traffic is said to be coping well, the road has been closed for a short period while the lorry is righted and recovered.
Advertisement
A person has been hit by a train in Cheshire.
Lache Lane is closed in both directions between Rough Hill and Church Road. Some train services have been affected, please check before you travel.
Rail passengers have been promised new trains and faster journeys under a "new look" franchise.
Read the full story ›
Services and jobs on the North's railways are under threat according to trade unions who're holding a protest rally in Manchester.
Read the full story ›
Passengers were left bemused after their landing at Manchester airport was aborted three times.
Read the full story ›
Load more updates