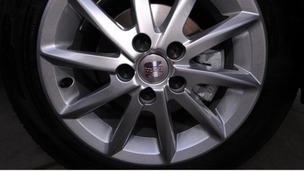 Three young people have been rushed to the Royal Liverpool Hospital after taking alloy-wheel cleaner as a legal high.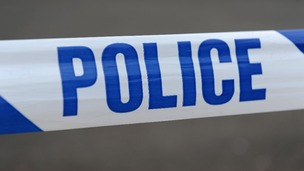 A lorry driver has been charged with the murder of a motorist.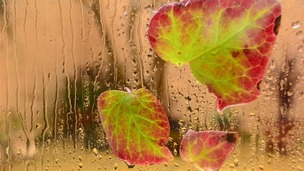 A warmer and wetter than average winter so far
Live updates
Dozens of headstones dumped by Canal in Salford
Paul Gibson who found the 30 headstones says many of them have dates and names on and are quite recent - he's worried they may be the relatives of local people who're unaware of what's happened. It remains a mystery as to where they have come from or if permission was sought to remove them from a graveyard.
Dozens of headstones dumped by Canal in Salford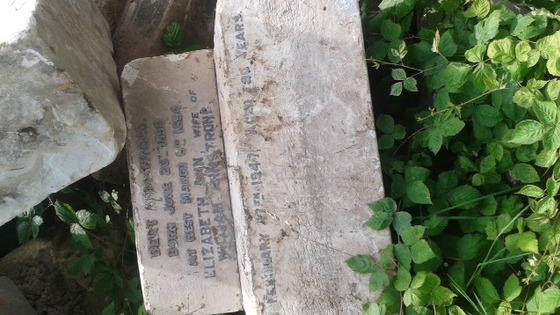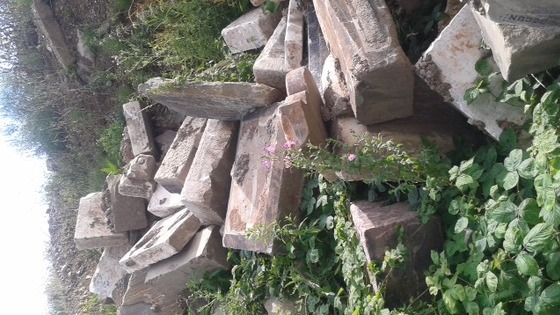 A man out walking his dog by the canal on Sunday spotted around 30 headstones underneath the M60 Barton Bridge at Peel Green in Eccles. Paul Gibson took photos of the dumped stones and has since tried to find out where they have come from. He returned to the site only to be turned away as the stones are on private ground owned by Peel Holdings. It's not known where they have come from and if they have been removed with permission.
Advertisement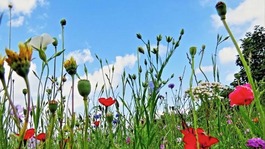 Staying dry across the NW for the next 36 hours. Cloud is currently coming and going across the Granada region during Tuesday afternoon
Read the full story
Giant war puppet show on way to Liverpool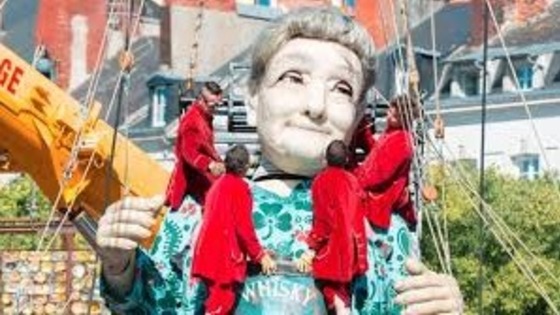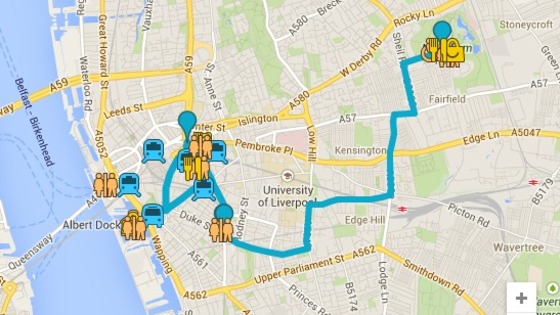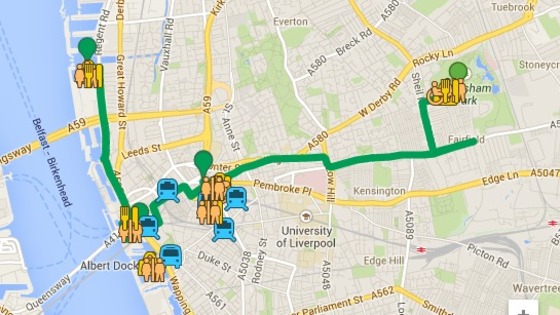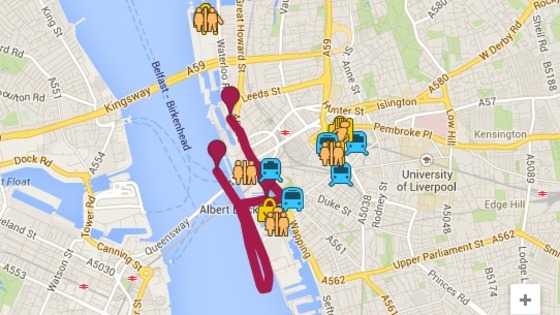 To find out more about the Giant Spectacular event and check on all schedules you can click here to find out more details about road closures and timings over the weekend.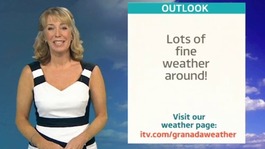 Fine and sunny for most on Tuesday. Some low cloud coming and going across the Isle of Man. Best of the sun in the west on Wednesday
Read the full story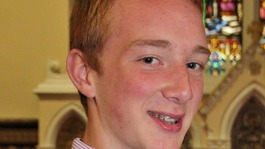 A Warrington charity is urging young people to speak out after statistics show the North West has the highest rate of suicide in the country
Read the full story
Advertisement
Inquests into the deaths of 96 victims of Hillsborough disaster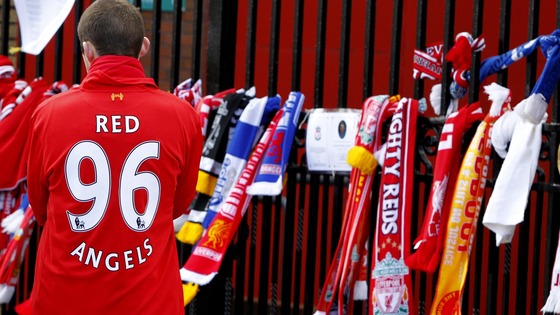 Stephen Ellis, who was outside the ground as the tragedy unfolded, said he recalled what he thought was the first person being carried out. He told the inquests: "The next recollection I have was there were... four what I assume to be dead people behind me, then nine, then 13. I was assessing the situation and I realised by now, obviously, something really serious happened.
"Still hundreds, thousands of supporters are leaving, all directing vile abuse, hostility, anger, like I've never experienced... And I clearly understood it was shock. Heaven knows what they had seen. But I actually understood it, sir, and there was nothing you could say to them. "There was a real danger of a public order situation developing. I was concerned if a police officer reacted to the hostility they were getting that we'd have a riot on our hands. A lot of the people were distressed, obviously, and we are continually trying to keep the crowd moving away from the injured people and just trying to maintain some sort of order."
The witness said he recalled becoming concerned for a press photographer's safety and "frogmarched" him away from the crowd.
He told the court: "I might say that if they'd had a rope they'd have lynched him. I was concerned he was going to get torn limb from limb, so angry were these supporters."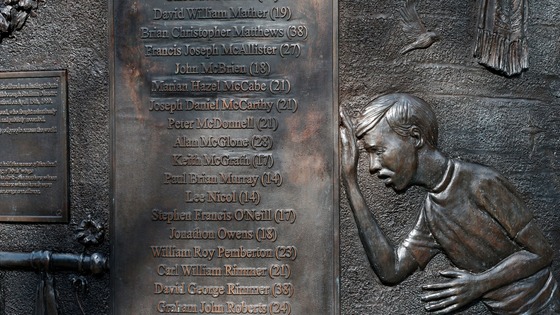 The jury heard yesterday how there was a build up of supporters outside the turnstiles before the game and fans had asked the inspector for the kick-off to be delayed.
Jonathan Hough QC, counsel to the inquests, asked the witness whether it occurred to him to contact the control room and ask for a delay.
He replied: "It occurred to me. I didn't think, perhaps, that it was necessary for me to do it because there are other senior officers there assessing the situation, and it wouldn't do for everyone to make that sort of appeal but it's the nature of things. I was quite satisfied that somebody else would have done it or maybe it had already been done. But at the end of the day, that's the ground commander's responsibility. He's overseeing things."
Mr Hough continued: "The ground commander relies upon, amongst other things, information coming from the ground from those with the best view. It might be suggested that by not making that sort of communication and assuming that somebody else would, you were depriving the ground commander of some important information. What would you say to that?"
Mr Ellis said: "It is very difficult. I was busy. I just didn't consider it my responsibility. I have a superintendent and two chief inspectors. It is a major decision that I would have thought -- and there are other inspectors but yes I had a good view. Maybe I didn't consider it. Maybe I was too busy. It's just – I can't explain it any better than that."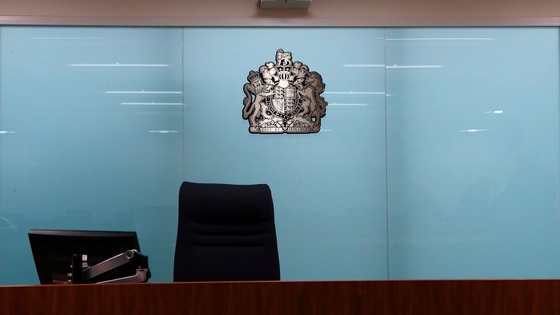 The retired inspector denied he had ever been told what to put in his witness statements. Questioned by Christopher Williams, a barrister representing twelve of the bereaved families, Mr Ellis said he wasn't aware of any meetings where senior police directed officers to blame Liverpool fans for drunken behaviour, late arrivals and ticketlessness.
Mr Williams asked: "Were you given a nod and a wink? Blame the Liverpool fans. Say they arrived late… Say they went to the pub in droves and that's what made them late?" "Categorically no," the witness replied. "Nobody tells me what to do with my evidence."The court heard Mr Ellis's police notebook has been destroyed.Mr Williams asked about the witness statement based upon his notes: "I also put it to you that you received directions to omit criticism of senior officers in the account you gave."He replied: "I have never received any comments like that. As I have said, I do my evidence. That's what I have to answer to. And it's never occurred to me in my career. I can't be any clearer than that."The barrister said the court may hear evidence that police lost control as early as 2.30pm on the day of the disaster."I do not accept that," Mr Ellis said. "In my view, and I was there, that is not what happened. it is just my view of things, being there at the time. It simply built up and from about ten to three, when that Land Rover arrived, that is when it started in my view."Mr Williams continued: "I also suggest that you have grossly exaggerated fanatical behaviour of Liverpool fans, haven't you?" He replied: "Excuse me for laughing, but it's behaviour that I have never seen before and it was irrational. It was fanatical. It was madness. You can ask me every day from now until the day I die and I still won't understand it… When that gate was opened, especially when that gate was opened, but minutes before that the things I saw you would not believe." "Well yes we wouldn't believe.. You say that you saw people diving under horses," continued the barrister.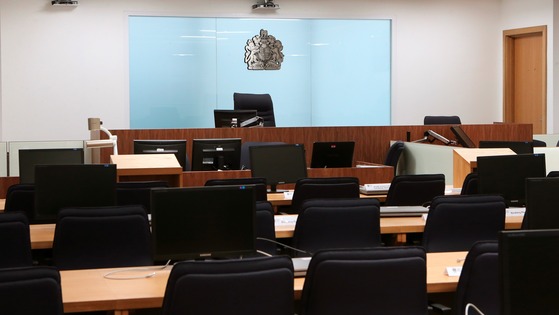 Sam Green, a Police Federation lawyer, then objected to Mr Williams' approach. The witness continued: "I don't mind this gentleman asking me questions. He can attack me if he likes in any way, shape or form. But I was there and I'm telling you I have never seen behaviour like it. "They were diving over turnstiles without touching them. It was 'We're in for free' and that was when the crowd rushed in. I think the people at the turnstiles had no reason to behave like that. They were no longer being crushed. But it made no difference. It was every man for himself. That's how I perceive it."
Stephen Simblet, representing another group of bereaved families, asked the witness about his earlier statement about fan behaviour to a press photographer. Mr Ellis replied: "Excuse me but it does make me emotional. I don't wish to go through it again but that's the impression I'm left with. That's one of the outstanding things that I recall clearly. And I am convinced that I saved that reporter's life. "I am not blaming the crowd. I know this is a major disaster and I sympathise fully with the relatives, but this was – I know now what it must feel like for a soldier to be under fire and start making decisions. I thankfully kept my head on that day."Mr Simblet asked: "There were no assaults were there?" He replied: "I'm not saying the crowd were hooligans. I am not suggesting that for one moment.Asked why he appeared to get emotional giving evidence about the day of the disaster, Mr Ellis said: "Because we were powerless to do anything about it. But it was just circumstances, in my view, that nobody could have controlled at that time."He said it was "fair comment" that at no point in his evidence had he mentioned a single fan misbehaving due to being under the influence of alcohol. "There were no incidents. There were no trouble. There were no problems," he said.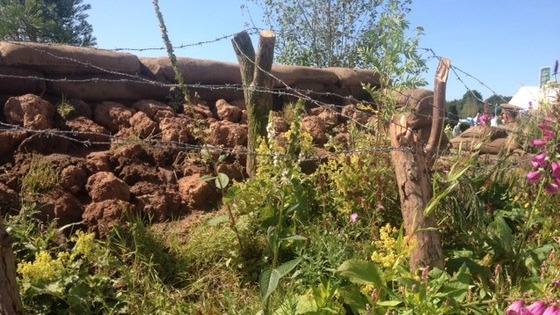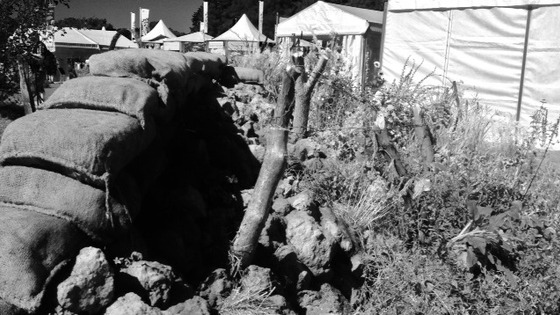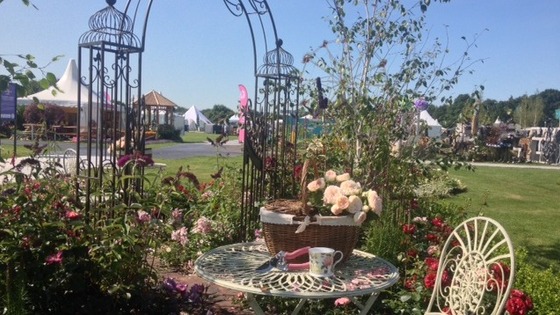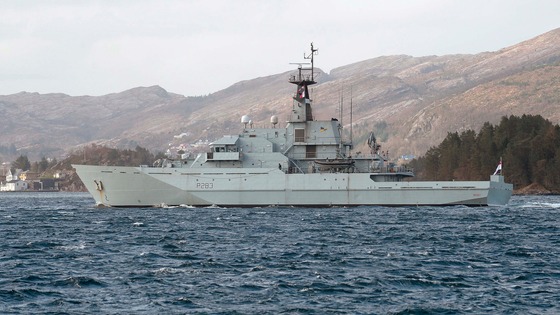 The River Class patrol ship can be used for anything from fire-fighting to disaster relief operations, working at least 275 days a year at sea enforcing British and European fisheries law. The 80 metre ship has a crew of five officers and 24 senior and junior ratings and a range of 7,800 sea miles.
Load more updates