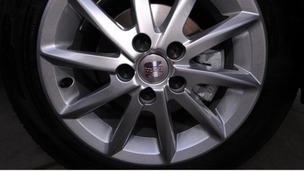 Three young people have been rushed to the Royal Liverpool Hospital after taking alloy-wheel cleaner as a legal high.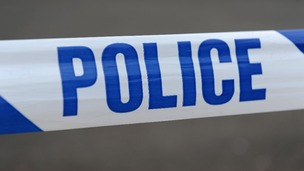 A lorry driver has been charged with the murder of a motorist.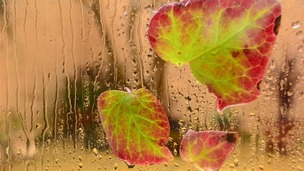 A warmer and wetter than average winter so far
Live updates
Police are appealing for witnesses after a robbery on a cash-in-transit van in Ormskirk this afternoon.
At around 2pm today (Wednesday 30 July), two men in balaclavas approached a security guard carrying a cash box outside Morrisons on Park Road.
They told the security guard to drop the box before making off with the box.
It is believed that the two offenders then made off in a Black BMW convertible which was waiting for them on Aughton Street.
The driver of the vehicle is described as a while male with a stocky build.
The black box was later found smashed on Black Moss Lane.
DI Jane Webb from Lancashire Police said:
We know that the offenders are likely to have activated the dye mechanism on the cashbox.

I would urge anybody who has witnessed this incident or anyone who appears to have indigo blue dye or ink marks on their clothing or body to contact the police.

Similarly, I would appeal to anyone who saw the Black BMW or who has any information that could assist with our investigation to get in contact with us.
– DI Jane Webb from Lancashire Police
One lane is closed and there's queueing traffic due to an accident involving four vehicles on M62 Eastbound between J9 A49 (Winwick) and J10 M6 (Croft Interchange).
Advertisement
HSBC closes the account of Bolton-based Muslim charity
A Bolton-based Muslim charity has accused a bank of putting lives at risk for shutting down its account.
The Ummah Welfare Trust has distributed 70 million pounds to projects in 20 countries. And it's had a presence in Gaza for the past 10 years.
But the charity has now received a letter from the HSBC to tell them their account is being closed for being beyond the bank's "risk appetite".
Mohammad Ahmad is from the charity.
Inquests into the deaths of 96 victims of Hillsborough disaster
A former police officer has told the Hillsborough Inquests that the match commander on the day was like 'a fish out of water.'
PC Trevor Bichard said Chief Superintendent David Duckenfield 'didn't offer true leadership at any stage' as the disaster unfolded.
Ann O'Connor reports.
Police are appealing for witnesses after a man conned his way into the home of a 90-year-old man in Oldham and attempted to rob him.
The man knocked on the 90-year-old victim's door between 2.30pm and 3.30pm on Thursday 24 July.
He asked if he would like any gardening work carrying out and forced his way into the house.
Once inside, he threatened the victim and demanded money, but when the man refused, he became aggressive and pushed him onto the bed.
He then ransacked the house and searched in the victim's pockets.
The victim tried to call the police but the man stopped him and unable to find any money, he left empty-handed.
The man is described as white, in his thirties, clean shaven between 6ft and 6ft 2in tall, and of slim build.
Detective Constable Christian Julien said:
This man targeted a vulnerable and frail elderly gentleman and, after conning his way into his home, he used aggression and intimidation to try to steal money.

"I would also like to make other local residents aware so they can remain vigilant and I urge anyone who may feel they have been targeted in a similar way in the nearby area to phone police.
– Detective Constable Christian Julien, GMP
Police are appealing for information after vandals smashed the windows in 70 cars at a car dealership in Wigan.
It happened at the Chorley Nissan dealership on Pottery Lane in the town between 12pm and 1.40am on Tuesday 29 July 2014.
The attackers used a sledgehammer and sticks to smash the windows of the showroom before making their way onto the cars.
Police are now appealing to anyone with information to come forward.
The three vandals are described as men of medium build, and all were wearing dark clothing with hoods up and one was wearing white trainers and was carrying a sledge-hammer.
Detective Constable Daniel Ritchie said:
"I am asking anyone who lives in these communities to come forward with any information they may have that will help us catch the culprits.

We are taking this matter extremely seriously and we will do everything we can, with the public's help, to identify those responsible for this senseless acts of vandalism."
– Detective Constable Daniel Ritchie, GMP
Advertisement
Owner whose pet was savaged wants all dogs muzzled
The owner of a Jack Russell which nearly died after it was attacked by another dog is calling for all dogs to be muzzled.
Leslie Whittaker's dog is called stitch - a name her owner claims became a reality for the animal when it was nearly ripped in two by a lurcher dog.
It has promoted more debate from some councillors over whether dogs should be muzzled or kept on leads in public parks.
There are some distressing images in this report by Amy Welch.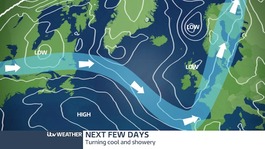 A more unsettled theme develops as we head into the new month. The first few days of August sees the jet stream sink south.
Read the full story
Police are investigating the death of a man who became seriously unwell moments after smoking herbal incense in Manchester .
He was taken to hospital on 19 July and died on 25 July.
Detectives know the man smoked "Eclipse" - which is marketed as herbal incense and described on the internet as herbal ecstasy - just prior to collapsing and suffering a heart attack.
Detective Sergeant Mark Astbury, said:
While the circumstances surrounding the man's death are very much ongoing, we know for certain he became very unwell soon after smoking the incense and are working with the coroner to establish the full circumstances.

"Eclipse and other such herbal incense, while often marketed as not for human consumption/inhalation are surreptitiously sold by retailers and frequently consumed by users as so called "legal highs".

"Faced with what we know we feel it is important to send out what will appear to most to be extremely obvious safety message. Put simply, do not smoke herbal incense. It is not for direct inhalation and you do not know what effect it will have on your wellbeing.
– Detective Sergeant Mark Astbury, GMP
Load more updates