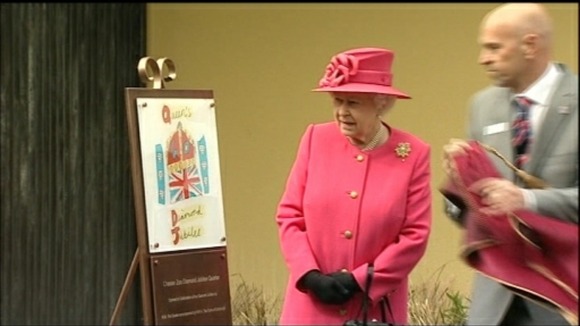 The Queen has made her first visit to Chester Zoo. She was accompanied by the Duke of Edinburgh as part of their visit to the North West.
The Queen, who was wearing a coral dress and coat by Stewart Parvin and a matching hat by Rachel Trevor-Morgan, arrived to cheers from hundreds of well-wishers.
After waving to the crowd, the Queen unveiled a plaque at the new £2m entrance and gateway of the zoo - named the Diamond Jubilee Quarter - before meeting dignitaries. She was greeted by various dance groups and members of the public who all applauded as she walked through the new gates.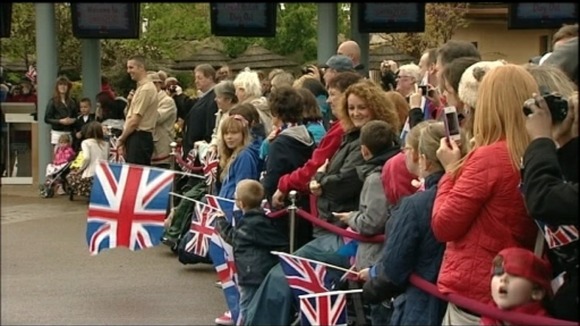 The Queen and the Duke were then taken on a monorail tour of the zoo. They then split up as the Queen was taken to see the rhino paddock while the Duke was taken to see the elephants.