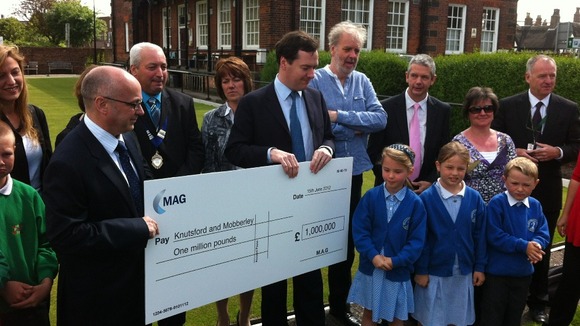 Tatton MP and Chancellor of the Exchequer George Osborne has delivered a £1m pound cheque to residents in Knutsford.
It is compensation for the increased noise that communities have suffered following the opening of Manchester Airport's second runway.
The payout marks the end of a 10-year campaign against the airport by Mr Osborne.
Manchester Airports Group, which runs the Ringway airfield, agreed to pay more than £1,500 to 583 residents of Knutsford and Mobberley who lodged claims over the runway.
MAG will also pay the running costs of Knutsford Town Council and Mobberley Parish Council for a year, which is worth £117,702. Six local state schools will also receive a £1,300 one-off payment after the deal was struck