Three Manchester ladies have been riding around on a pink ribboned rickshaw to raise money for charity.
Joanne Flitcroft, Hannah Reeves and Nicole Xodo travelled 1500 miles in the tuk-tuk over the last 10 days all in aid of Manchester-based charity, Genesis Breast Cancer Prevention in Wythenshawe.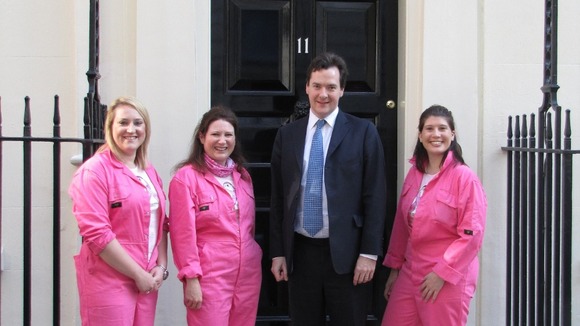 The girls had a number of challenges on their trip - they'd get an extra £500 if they got a photograph taken with a Member of Parliament in the three capitals - Cardiff, Edinburgh and London.
The team did one better and got an invite to downing Street to meet George Osborne - Joanne's local MP.