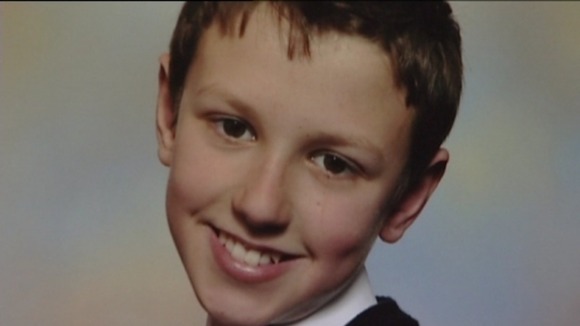 Oliver King, 12, collapsed during a sports lesson at King David High School in Liverpool.
He had an unknown but treatable condition called Sudden Arrythmic Death Syndrome (Sads), which kills 12 people each week.
Oliver's family believe having more publicly-accessible defibrillators will help cut the number of people who die from Sads.
For more information visit the Olive King Foundation website here.