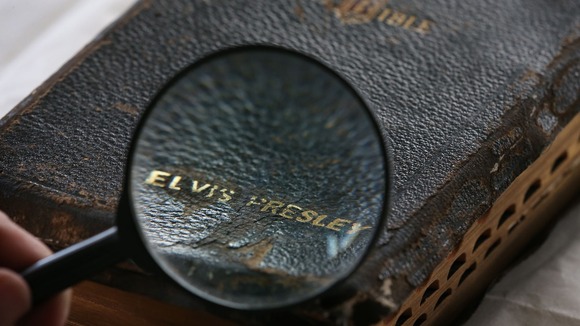 A Bible belonging to Elvis Presley which contains handwritten notes by the star is to go on sale in Stockport to mark the 35th anniversary of his death.
The book was given to him as a present by his Uncle Vester and Aunt Clettes for his first Christmas at his Graceland home in 1957.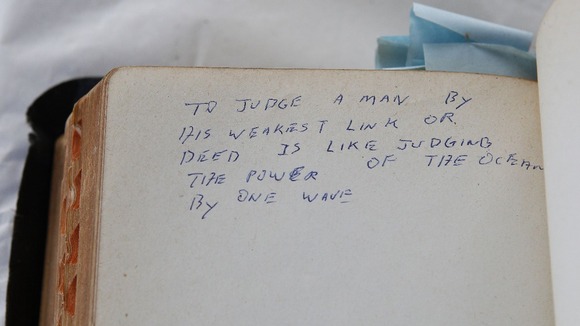 Its 1,600 pages contain numerous annotations by the King, who died on August 16 1977.In one passage, Elvis wrote: "To judge a man by his weakest link or deed is like judging the power of the ocean by one wave."
The Bible, embossed in gold on a leather cover, is among more than 100 lots of rare Elvis memorabilia to go on sale at Omega Auctions on Saturday September 8.
The collection is being sold on behalf of a British Elvis collector and the Bible is expected to fetch in excess of £20,000.