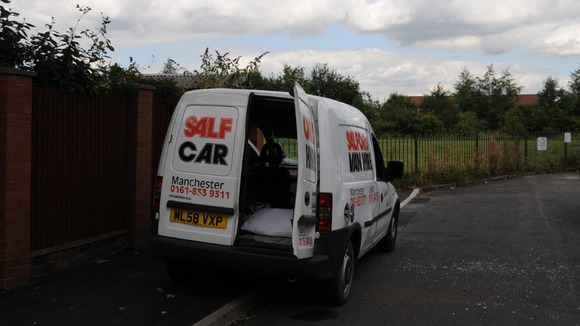 Police investigating the death of a father and son in Manchester have released pictures of a van blown up by a grenade thought to be connected with the attack.
Officers believed the explosive was detonated to cover the offenders tracks.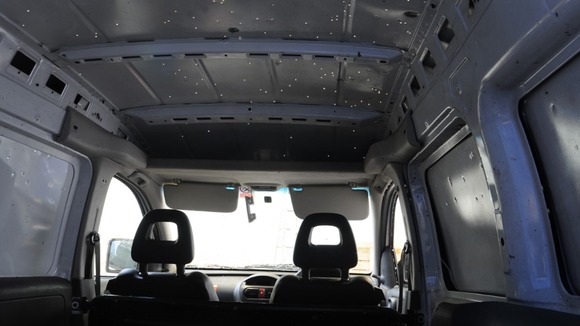 The body of David Short, 46, was found at a house in Clayton following reports of gunshots and an explosion last Friday morning.
Less than 10 minutes later a second grenade attack took place at a house nearby in Luke Road, Droylsden.
David's son was killed at the Cotton Tree Pub in a separate attack in May. Police are looking for Dale Cregan, 29, of Droylsden and Anthony Wilkinson, 33, of Beswick in connection.
Officers believe the white Vauxhall Combo was involved in the disturbance after discovering the van abandoned at the end of Luke Road the same time that a house on the street had been attacked with a grenade.
Assistant Chief Constable Steve Heywood, said:
"Today we are appealing to the public to help us trace the movements of a white Vauxhall van, which we believe was involved in both incidents on Friday before it was abandoned.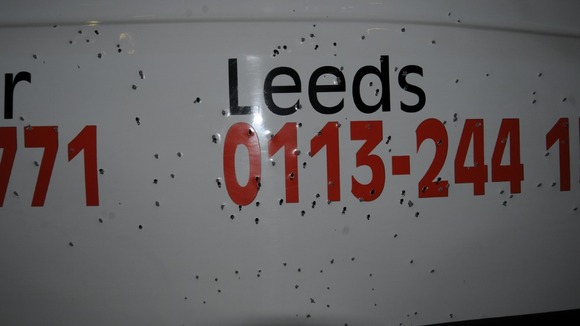 A 28-year-old man who was arrested yesterday in Droylsden on suspicion of murder remains in police custody for questioning.
Two men, aged 37 and 25, who were arrested over the weekend on suspicion of murder have both been bailed pending further inquiries.