Gun and grenade attack
Police offer £25k reward for information helping to arrest men wanted in connection with the death of David Short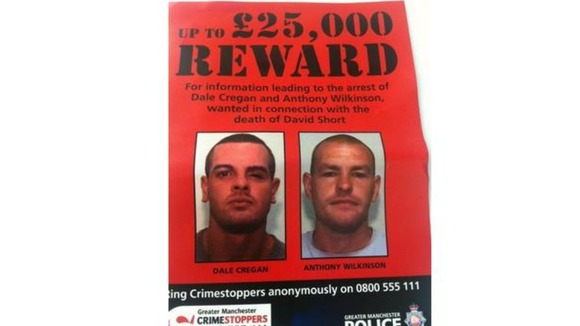 Police in Manchester are offering a £25,000 reward for information leading to the arrest of Dale Cregan and Anthony Wilkinson.
The pair are wanted in connection with the death of David Short, 46, who was found at a house in Clayton following reports of gunshots and an explosion last Friday morning.
Normally rewards are paid on conviction, however this reward will be given on arrest.
Greater Manchester Police say Cregan and Wilkinson pose such a threat, that they're taking this unusual step.
The £25,000 is being offered to anyone who is able to give information anonymously to the independent charity, Crimestoppers, which leads to the arrest of Cregan and Wilkinson.