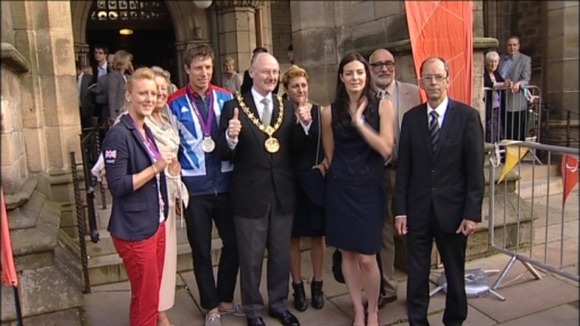 Rochdale's Olympians have recieved a hero's welcome home.
Hockey player Nicola White, sailor Stuart Bithell, Sophie Cox who competed in the judo and swimmer Keri-Ann Payne were all honoured on the steps of the town hall by Rochdale's mayor.
The Olympians signed autographs for the waiting crowd before getting a tour of the town hall.