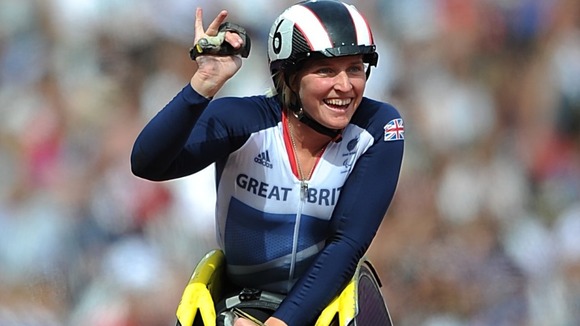 Blackpool athlete Shelly Woods already has a silver medal from Beijing and a win in the T45 1500m heats but today she goes for Gold in the marathon.
Shelly has had a disappointing start to the Games, finishing eighth in the 5,000m as well as not making the 800m final.
The 26 year old is looking back on form though after coming home in three minutes 42.12 seconds.
She said: "It was great, the aim was to qualify. I've had such a tough week and it's been hard to lift my spirits. I felt like I was falling out with the stadium, but I watched Dave (Weir) the other night (winning his second gold in the 1500m) and it just reminded me why I do this."