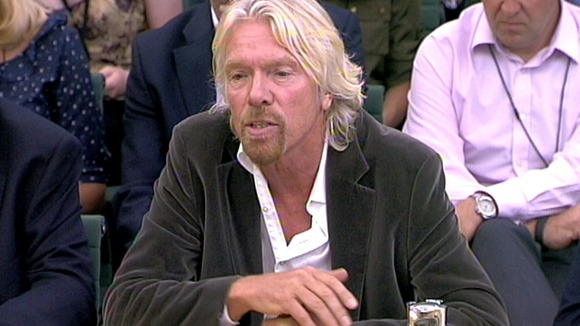 The Department for Transport (DfT) did not follow its own rules over the bidding process for the West Coast main line franchise, which runs through the North West, Virgin boss Sir Richard Branson has told MPs.
The rail franchise system is "flawed", Sir Richard told the House of Commons Transport Committee. He was giving evidence after Virgin Trains launched a judicial review of the DfT's decision to award a new 13-year West Coast franchise to rival transport company FirstGroup.
Sir Richard told MPs: "The Virgin (West Coast franchise) bid is more deliverable and much more financially robust.
The DfT did not follow their own rules. The franchise system is flawed. The decision is bad for the country, bad for passengers and bad for passengers on other franchises."
He said the Government should not be running a franchise process that was risky rather than one that aided passengers.
Sir Richard added that the interests of passengers should be "at the heart" of the franchise bidding process and that there should be "no repeat of this fiasco".