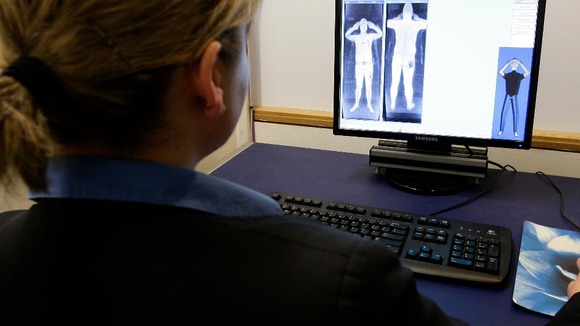 Controversial "naked" security scanners are to be abandoned at Manchester Airport.
Critics claimed the machines were an invasion of privacy. A trial of their use comes to an end next month and they will be replaced by "privacy friendly" scanners thanks to EU rules.
The new scanners process images of passengers using a system that eliminates the need for a security officer to view body outlines. The new machines instead scan passengers using radio frequency-based millimetre wave technology rather than the low dose X-rays.
A computer analyses the scans and alerts airport staff where to look for hidden objects using a stick figure diagram.
Five new scanners will be installed at Manchester Airport from October in a three month trial. In the meantime, 55 additional security staff have been employed.