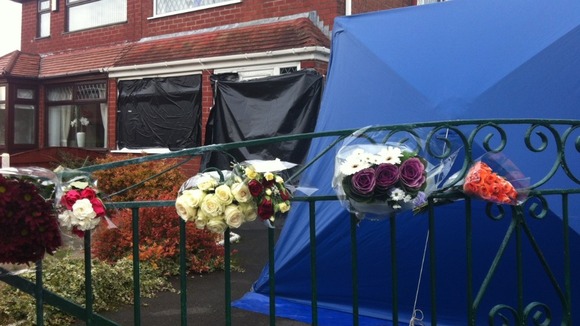 Flowers have been laid outside the house of Vincent Kershaw, 85, who was found battered to death in Rochdale.
Greater Manchester Police say they're treating the motive as robbery.
Detectives say Mr Kershaw was carrying a large amount of cash with him, possibly as much as £3000, shortly before he died.
No arrests have been made and police are continuing to investigate.
Click here for more on this story.