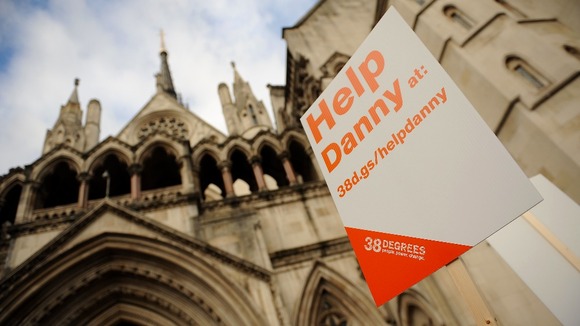 Judges heard that more than 100,000 people signed a petition calling for Sgt Nightingale to be freed after his wife, 38, and other family members launched a campaign.
Sgt Nightingale said the level of public support had been "humbling" as he hugged Sally after being released.
"Thank you to the great British public," he said. "They have been absolutely wonderful in their support.
"It has just been extremely humbling. Very, very humbling."
Mrs Nightingale said: "It can only be good for all the troops out there fighting for our country to see justice has been done."
Julian Brazier, MP for Canterbury and Whitstable, who has campaigned on behalf of Sgt Nightingale, welcomed his release.
"I was delighted to hear the news," he said.
"While firearms offences are normally very serious, given the very unusual circumstances of the case, and Sgt Nightingale's remarkable record of service, the original sentence was a serious miscarriage of justice.
"I am delighted that Danny will be going home to his family for Christmas."