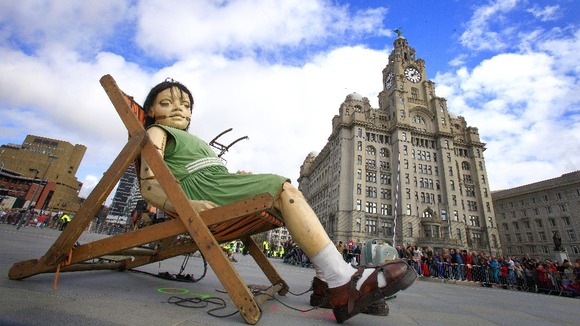 The Sea Odyssey event was one of the most successful ever held in Liverpool, generating £46m pounds for the city's economy.
Around 800,000 people came to Merseyside to see the giant puppets.
It was part of the 100th anniversary of the Titanic disaster.
Overall, events in the city have boosted the economy to the tune of £73m.
The Olympic torch relay brought in around two point five million pounds. More than 100,000 people came to see the flame being carried through the city.