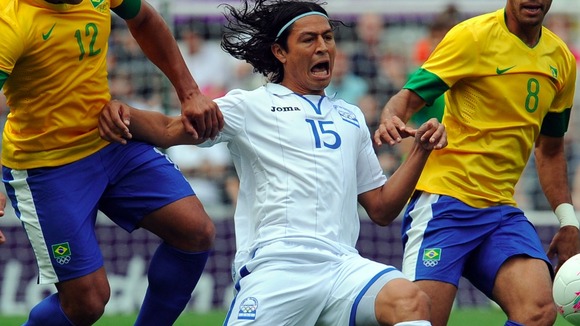 Wigan's new signing Roger Espinoza will go straight into Roberto Martinez's squad for the FA Cup tie with Bournemouth after completing his move to the Latics from Major League Soccer.
Espinoza got his visa yesterday and has now flown into England to complete a two-and-a-half year deal.
"I am just so happy to finally be here," the Honduras midfielder said. "It's taken a while to get all the paperwork done but now I can concentrate on fighting for my place and helping the team."