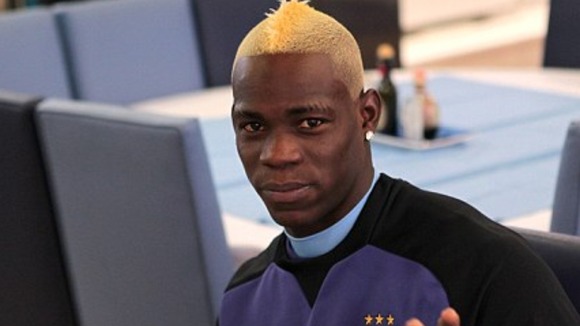 Mario Balotelli is testing out the theory that blondes have more fun with a new do for the new Year.
It hasn't been the best start to 2013 for the Manchester City forward after his public spat with boss Roberto Mancini. Perhaps he's hoping his new style will wipe the slate clean.
And just for fun here's some more of Mario's 'interesting' hair choices.