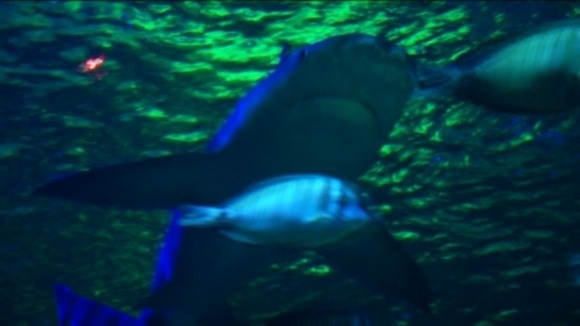 Thirteen sharks and more than 300 fish have been moved from Sea Life in Blackpool.
The tourist attraction is saying goodbye to almost 8,000kg of glass. The ten glass panes which make up the ocean tank have been removed for the first time in 23 years.
To get the tank ready to be worked on they have moved 13 sharks, more than 308 fish, 250 bags of gravel, 50 large rocks, and one boat.