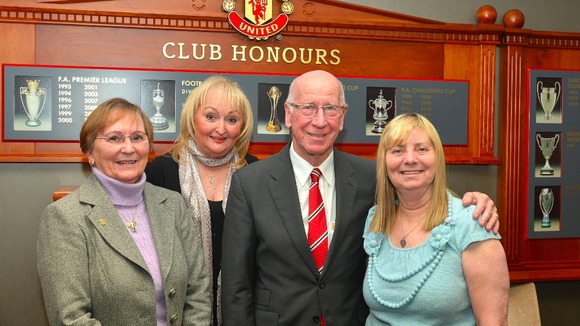 Sir Bobby Charlton has been praised by the families of the Hillsborough victims after welcoming campaigners to Old Trafford.
Sir Bobby rolled out the red carpet for Jenny Hicks and Margaret Aspinall as Manchester United played Liverpool at the weekend.
Sir Bobby met Margaret, who lost her son James in the tragedy, at Anfield in September, shortly after the Hillsborough Independent Panel cleared Liverpool fans of any blame. The United ambassador offered to have Margaret and Jenny Hicks as his guests of honour for Sunday's fixture.