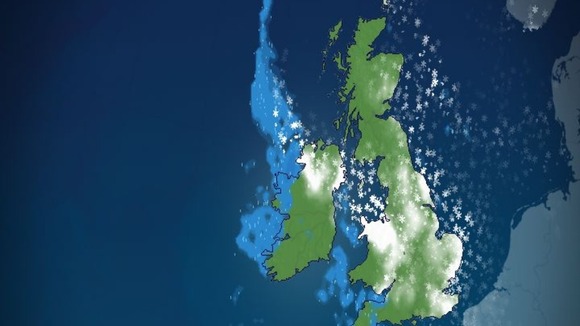 The North West should see some snow falling by 6am tomorrow morning, weather forecasters have said.
It will be very cold across the patch, with a biting and raw south-easterly wind. ITV Granada's Kerrie Gosney said that could cause blizzard conditions where it meets the falling snow.
Rain will push in from the west and southwest and will turn to snow as it moves inland.
But we don't yet know where exactly the snow will fall. Yesterday forecasters were predicting a UK-wide white out. The latest guidance says Merseyside and Cheshire will be worst hit in the North West.
Snow is expected to fall elsewhere in the region. Those snowfalls should be lighter but wind could cause drifting in places.
A Met Office Amber warning is still in place for the region. Areas prone to snow could see between 10 and 15cm of snow.