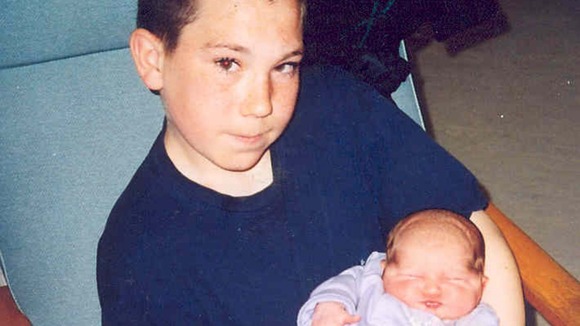 The heatbroken family of a man murdered in Liverpool are appealing for information on the eve of what would have been his 22nd birthday.
They've released a new photograph of Jamie Starkey when he was 13 holding his baby sister.
Jamie was gunned down at close range outside his home in Fazakerley last month.
He'd served a prison sentence himself for shooting someone when he was just 16.
Relatives say they've been deeply affected by Jamie's death.