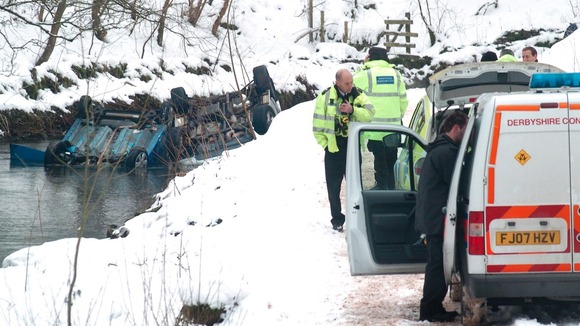 A man's died after two cars carrying members of the same family crashed into a river.
The 42-year-old was driving his 11-year-old daughter on the school run along a bridle path north of the A6 in Derbyshire, when their car veered off the path and became submerged in the River Wye.
A second car, a Toyota Rav4, driven by his 39-year-old wife and also carrying their nine-year-old son, was travelling just behind them before it too left the path and entered the water.
Derbyshire Police said the two children and their mother managed to escape unhurt from the cars but, despite desperate attempts by local residents, the father could not be saved and died a short time later.