Two months on from announcing his retirement from boxing, former world champion Ricky Hatton was back in the ring today, getting a crash-course in mixed martial arts by Liverpool's UFC fighter Paul Sass.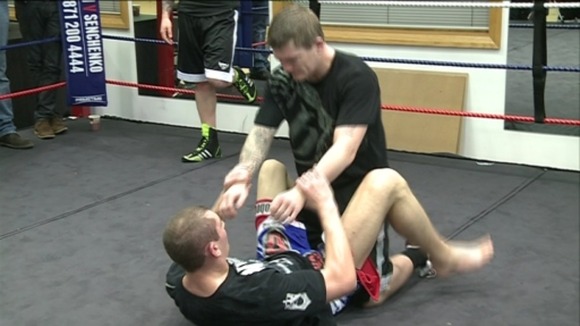 Sass is taking on American Danny Castillo at Wembley Arena next month.
Sass currently holds the world record for the most consecutive victories via a move called the triangle choke.