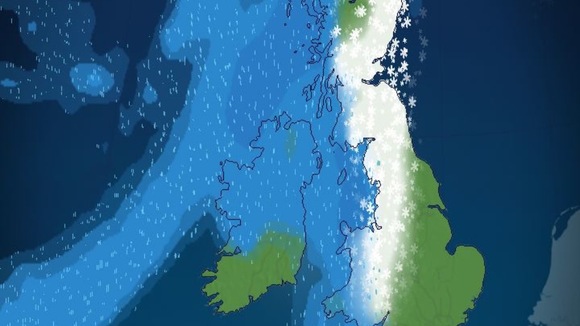 An area of rain turns to sleet and snow from the west on Wednesday, arriving for the morning rush hour, spreading across all parts by lunchtime.
For the Isle of Man and the coastline it will probably remain as rain or at worst sleet. Inland it will readily turn to wet snow at lower levels giving 2-4cm of temporary snow cover, bringing difficult driving conditions and icy roads.
Over higher ground (above 200m) snow is more likely to settle and continue to fall as snow for longer. Up to 10cm is possible during a 6 hour period. Strong winds will cause blizzard conditions for TransPennine routes.
By the evening rush hour most low lying areas will be back to rain. The Pennines and the Peaks could continue to see snow until 9pm.