A motorbike designed by Manchester United star Wayne Rooney has been sold at an auction in Chester.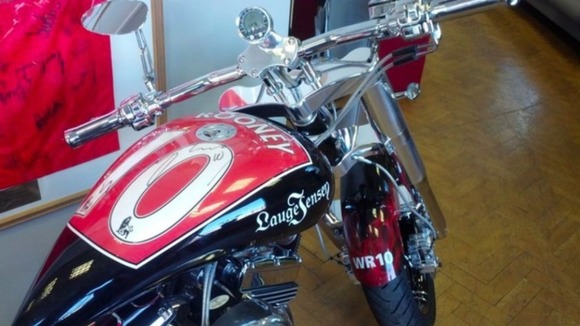 Bonhams said the motorcycle sold for £43,250 to an anonymous bidder.
The motorbike was sold as part of Bonhams' Sports Memorabilia sale.
The Lauge Jensen bike features artwork of Rooney on its rear mudguard and has diamonds encrusted on it.