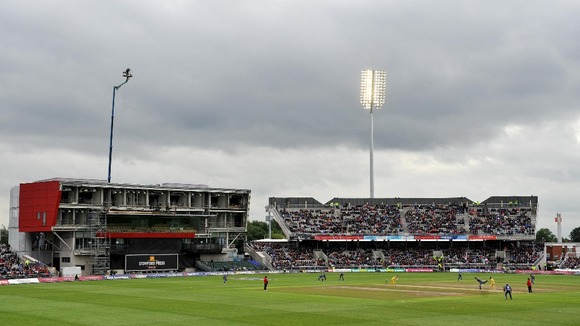 The airline Emirates has bought the naming rights for Lancashire County Cricket Club's home ground.
In a 10-year deal the club's ground will now be known as Emirates Old Trafford. The company's branding will also appear on the players' kits.
The club's chairman, Michale Cairns OBS said: "This announcement represents another major step in the redevelopment of Old Trafford.
"We could not have found a better and more suitable partner than Emirates. We are extremely proud to be associated with them and look forward to a long and mutually beneficial relationship.
"The financial benefits of this deal are a core component of our long-term strategy for commercial sustainability.
"The partnership will support our intention to be regarded as one of the top County Cricket Clubs in the country and undisputed as a Category A Test Match venue. We remain committed to providing the very best facilities for our members, players and spectators."