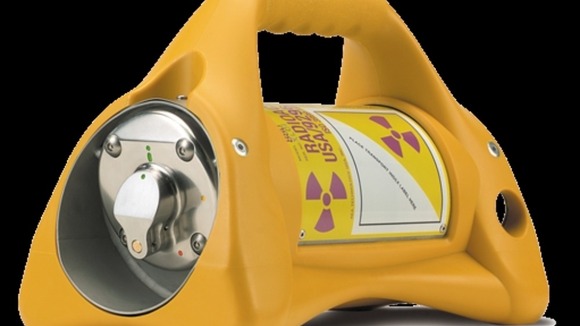 Police in Rochdale have found what they believe is a canister containing radioactive material.
They think it is the same one that was stolen from a van parked outside a house in Bacup in February.
It was found after an alert at the Point Retail Park in Rochdale.
The canister has now been declared safe and specialists are being brought in to take it away.
Superintendent Chris Hankinson said: "This has caused some disruption this afternoon but we have to put the safety of the public first.
"Highly trained officers have assessed the canister and there aren't any leaks or safety concerns.
"Enquiries are ongoing to trace anyone involved."
A 100-metre cordon put up around the canister has now been reduced. A smaller cordon is still in place around it.