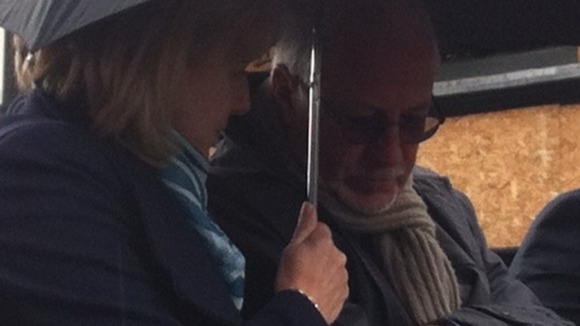 Colin and Wendy Parry, whose son Tim died in the Warrington bombing, have joined hundreds of people for a moving ceremony.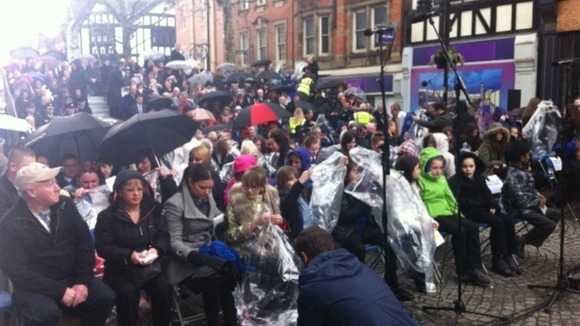 Warrington fell silent today to mark the 20th anniversary of the murder of two boys in an IRA outrage.
20 peace doves were released at a moving civic event to commemorate the Warrington bombing, which tore through the town's shopping centre, instantly killing three-year-old Johnathan Ball.
Tim Parry, 12, became the second victim when he died of his injuries five days later.
A further 56 people were injured by the two bombs which were placed in litter bins in Bridge Street and exploded shortly after midday that sunny Saturday afternoon.
No warning was given and nobody has ever been prosecuted for the outrage which took place the day before Mothering Sunday.
Today's event on the same street where the bombs detonated was held to commemorate one of the Trouble's most shocking attacks.
Tim Parry's parents Colin and Wendy stood near the spot where their son was fatally injured for the moment of reflection.