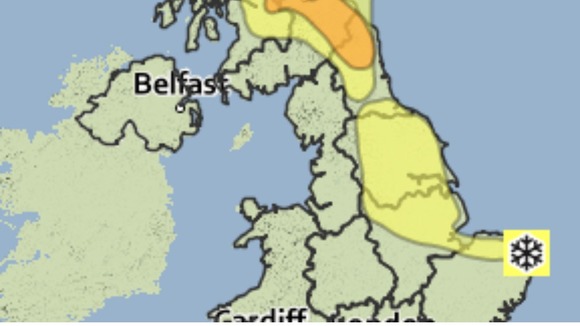 Trans Pennine travellers should 'Be Aware' of a snow warning for the overnight period into Tuesday rush hour.
A freshening easterly airflow will drag snow showers west onto the hills of the Granada region overnight.
Although some lighter showers could filter further west it's Trans Pennine routes that will be worst affected, with eastern slopes of the Pennine spine possibly experiencing drifting snow.
1-3cm snow cover is possible by dawn on Wednesday, locally 5cm above 200m.