Hundreds of volunteers in the Isle of Man braved freezing conditions today to help in the search for missing livestock.
It is feared hundreds of sheep have been buried in the snow for five days, with time running out to save the survivors.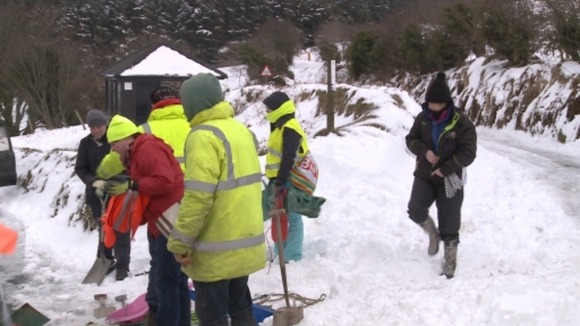 Many have already been found dead, costing local farmers thousands of pounds.
The crowd gathered more than fifteen hundred feet above sea level and spent all day in near-freezing temperatures.
Organisers said they were overwhelmed by the support.