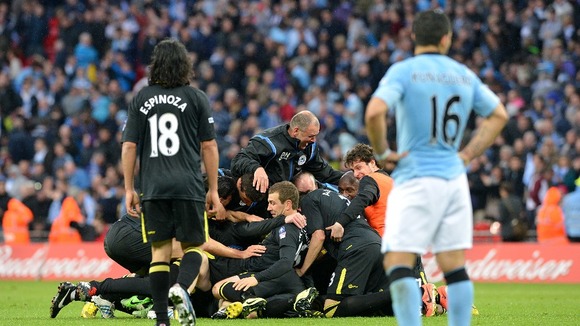 Wigan Chairman Dave Whelan says his dream has come true as Wigan won the FA Cup.
"I thought we would get Man City in the final and win 1-0," he said on ITV Sport. "The dream has come true. I'm repaid for 1960 when I broke my leg and we lost the match.
"We've now got to stay in the Premier League, we've done everything then. This is going to lift the lads so much."