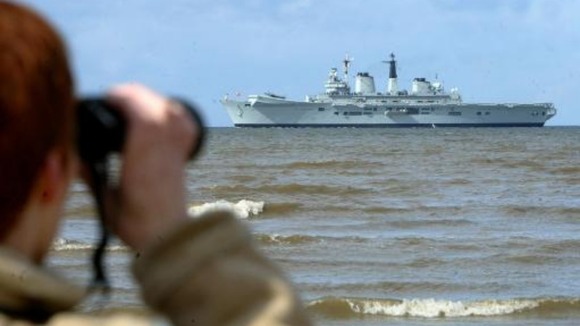 Liverpool's Battle of the Atlantic 70th Anniversary events continue today on the Mersey also veterans and their families will gather at the Cunard Building for a procession.
It be led by Chinese lion dancers, Indian drummers and troops from the Polish community representing the nationalities which made up crew on merchant and royal navy vessels.
It will head to the Merchant Navy memorial on the Pier Head for a poignant wreath-laying ceremony.
Later a Spitfire and Hurricane aircraft will fly over the waterfront in a Battle of Britain memorial flight.
Also the Band of Her Majesty's Royal Marines will join local artists in a sold-out concert at the city's Philharmonic Hall.