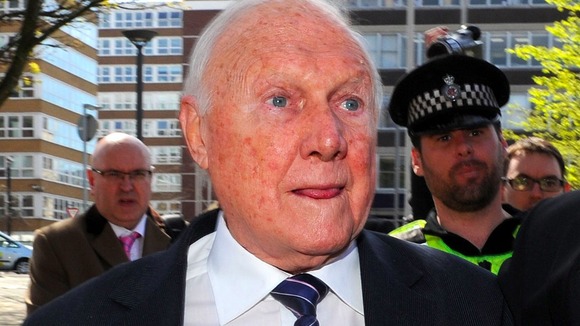 Disgraced presenter Stuart Hall - who was jailed for 15 months for a string of sex charges - will see his sentence referred to the Court of Appeal for being unduly lenient, the Attorney General's Office (AGO) has said.
Hall, 83, previously admitted at Preston Crown Court 14 counts of indecent assault against girls as young as nine between 1967 and 1987.
More than 150 people came forward to demand that the Attorney General's Office considers the It's A Knockout presenter's sentence for referral.
An AGO spokeswoman said: "Having carefully reviewed this case, the Attorney General, Dominic Grieve QC MP, has decided to refer the sentence of Stuart Hall to the Court of Appeal for review.
"The case will in due course be heard by three Court of Appeal judges who will decide whether or not the sentence is unduly lenient and whether they should increase the sentence."