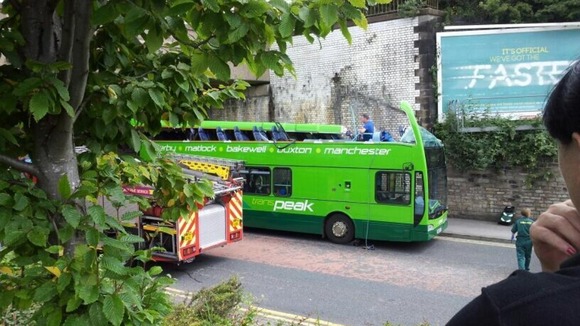 Six people have been taken to hospital, after a double decker bus hit a railway bridge - ripping off its roof.
Emergency crews were called to the crash on George's Rd, Stockport at 1.39pm.
Firefighters rescued three women and three men from the wreckage.
One witness told Granada Reports that he saw a girl being treated within what remained of the top deck of the bus.